Seasoned grower or growing novice, we can all agree that one of the best parts about growing weed indoors is having the ability to control our crop's environment. When we properly regulate factors like light, climate, and air circulation, it's almost a guarantee that our harvests will yield some pretty amazing weed. But what makes the difference between pretty amazing weed and top-tier weed? It all starts with the right strain.
Gorilla Glue
Available from ILGM as a mixpack.
Banana Kush
Looking for the all-star roundup? The Autoflower Super Mix features a collection of these top-performing strains for indoor growers in autoflowering varieties—Gorilla Glue, Bruce Banner, and GSC Extreme—so you can collect these top high-THC highlights all in one pack.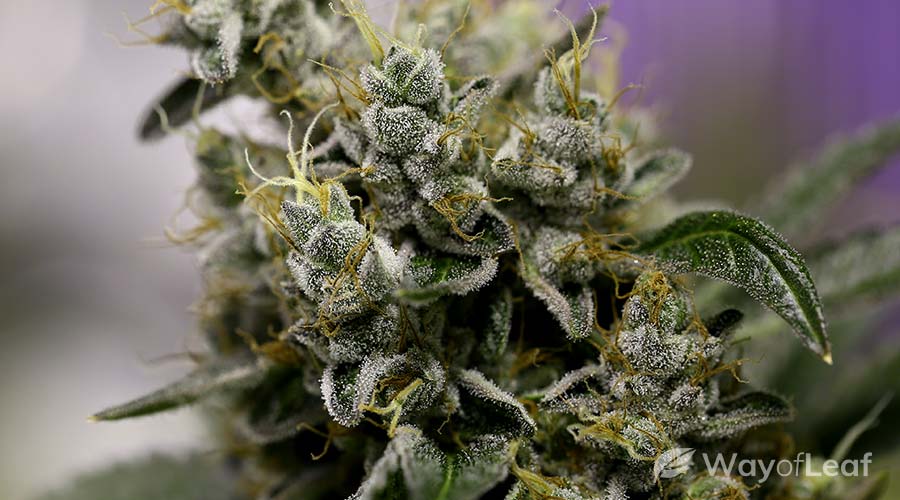 Dutch Treat is a strain that prefers being grown indoors. It responds well to a hydroponics system, although a good soil environment should ensure that it thrives. Even amateur growers find Dutch Treat easy to cultivate. You are better off only trying to grow it outdoors if you live in the Pacific Northwest (PNW) because the region's climate is ideal.
If you are considering growing this strain, then check out our Mango Kush grow guide for some helpful pointers.
Mango Kush is a tropical-tasting indica-dominant marijuana strain that contains up to 21% THC. It thrives outdoors in warm, sunny weather, is easy to grow, and is highly resistant to disease.
Best Weed for Beginners
If you love weed, there are few things more satisfying than growing your own. There are a host of advanced strains that will pose a challenge to even the most experienced and talented growers. If you fall into the category of 'novice,' we recommend trying to grow one of the five strains mentioned above.
Also known as Gorilla Glue #4, this 50/50 hybrid has an extremely high THC content of at least 25%. It provides you with an exceedingly powerful and euphoric high along with a strong aroma.
If you intend to grow cannabis plants with dense buds for recreational use, then you may want a sativa-dominant marijuana strain with uplifting and energizing effects. However, if you are a medicinal cannabis consumer looking to alleviate the symptoms of your condition, growing cannabis plants with a high CBD content may be best for you.
5. Mango Kush
Remember, marijuana strains vary regarding color, potency, and flavor. Even when you find the right strain, there are a host of external factors to consider. Examples include flowering time, and whether the plants grow best inside or outside. You must also consider the temperature of your grow room, the amount of nutrients you have to provide, and the humidity of the environment.
If you are looking for easy-to-grow cannabis seeds that will sprout into high potency cannabis plants with generously high yields , you've come to the right place. This article will provide you with some of our favorite top-shelf marijuana strains that are easy to grow indoors and outdoors .