We are pleased to present here a Runtz FastFem version. It is a cross between Runtz and Black Cream Auto. This cannabis strain is currently available as feminised seeds and in limited edition.
Runtz x Black Cream Auto is an Indica dominant hybrid. It has a fairly fast growing cycle requiring no more than 9-11 weeks from seed to harvest, delivering a generous yield of top quality weed. Its compact flowers easily acquire beautiful purple colours in late flowering, contrasting with a thick white resin layer.
Runtz x Black Cream Auto marijuana variety
Runtz x Black Cream offers a taste that combines fruity, sweet, creamy and floral notes, for a burst of gourmet flavours. A burst of gourmet flavours accompanied by a relaxing effect that promotes a good mood.
Runtz x Black Cream Auto marijuana, a colourful Runtz FastFem version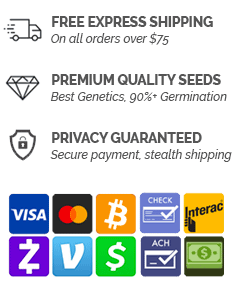 Runtz seeds cannabis strain captures the fruity, sweet, and tangy essence of the popular hard candy Runts. Big California flavors, tropical and sour with a pungent fermented pineapple aroma. The smoke has a velvety smooth taste with hints of berries and banana. This strain does not exhibit any distinct skunky or gassy odors but is instead leans heavily on the sweet side.
The flowers are loaded with THC and even though the strain is a hybrid, that doesn't mean that it won't get you completely faded in every direction.
Runtz Seeds Appearance
Named after a well-known hard candy, Runtz seeds has delicious tropical citrus and sour berry flavor matched with a legendary high. Runtz is a 50/50 hybrid cannabis strain native to sunny California. Runtz got its genetics from combining the two popular Zkittlez and Gelato strains. The flavor alone is responsible for most of the draw to this incredible hybrid.
Runtz Seeds Effects
Runtz is a strain of cannabis with a sweet, confectionery terpene profile. There are lovely aromas of herbaceous hops, vanilla frosting, and classic fruity candy. Runtz is high in the terpenes linalool and caryophyllene, with moderate amounts of limonene and myrcene as well. This strain has light floral notes with hints of mango, citrus, berries, and cream.