120u hash
Female plant producing seed without male
Your germination problems are also due to the fact that they were bagseed. It's usually compressed and stored in a way that kills the seed. Seeds need to be stored in a cool, dry place to stay viable.
Bagseed plants are notorious for self-pollinating (hermiphrodite) late in flowering. Generally, the outdoor commercial weed isn't pollinated with males (which are culled), but by hermi-females that are harder to see. This results in hermi-seeds. It's very hard to find a reliable female from bagseed.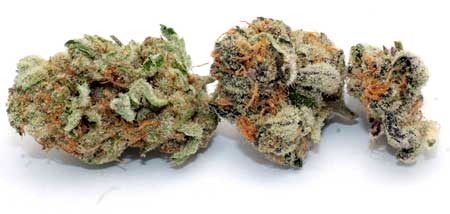 But is there a dark side to feminized cannabis seeds?
This bud got completely seeded due to a hermie in the grow space. Notice the lumpy round bits. Those are seeds forming.
There are different ways to feminize seeds, but only some methods produce seeds that turn hermie on you.
What's most important, whether you get feminized seeds or not, is to get your seeds from a breeder who has a reputation for producing quality genetics. That is the best thing you can do for any strain to ensure a smooth grow. With a great breeder, you have a very low risk of running into any sex or gender problems.