This build is a perfect fit for a small room or garage space. At 64" tall, the tent affords enough room to propagate most smaller, bushier cultivars. There is a canopy height limit of between 35" and 42".
All of the hardware used for each project can be ordered online or bought at a local hardware store or grow shop.
The micro cannabis grow setup: $500
Total cost: $117-147
No matter what your legal plant limit is, this tent should be able to handle it. At 80" for the main grow chamber, height is not a problem, and just about any cultivar can be propagated successfully under this build. With a 630w 3100k CMH fixture, this room can be used for both vegetative and flowering stages.
Who should use this build?
With the 315w CMH (ceramic metal halide) lights, enough heat is generated to recommend this build for an open space to allow for the best possible air circulation through the tent. The included 3100k bulb allows you to use the tent for both vegetative and flowering cycles.
The better the soil and the more light you have, the better your plants will grow. We tailored a Pot for Pot to include everything you need to go from seed to harvesting your own organic flowers, at a price that won't leave you stressing over the thing that's supposed to relax you. To make it easy, we blend over 18 different ingredients into our Superb Soil so that it provides all the nutrients needed to go from a seed or clone into a beautiful budding plant.
A sunny window with 4 hours of direct sun will grow a couple baggies . With full sun all day, you will send your yields through the roof. But having too much pot has never been a problem. If you live in a house that gets very little direct sunlight, you can always supplement with a natural spectrum COB LED grow light . These lights are affordable to buy, have low energy costs, and emit a natural spectrum of light that can proudly sit over your cannabis plant in the corner of your living room.
Those are the bare bones of growing weed cheap! There are several other accessories you can use to help produce the best yield possible and aid with clean-up, including a watering can, fabric grow pot, saucer, and natural pest repellent. This can be an expensive toolkit to put together on your own. To save money, you can check out our Complete Grow Kits at a Pot for Pot. They have everything you need to grow and you won't have to take care of shipping costs from multiple websites.
For whatever reason, the general opinion is that growing pot is expensive and complicated. We are here to change that notion. Th e truth is, it's called weed for a reason and we want every gardener to grow it as though it were another garden variety. It is an amazing plant to share space with. It may have even been humanity's first companion plant. Not many plants grow as vigorously, express such a variety of smells, display so many different shades of the rainbow, or heal the body while calming the brain.
Related : How To Grow Cannabis Using LED Grow Lights
Thanks to Plant Success Organics , we are also able to include their Great White Mycorrhizae and Mycos Chum Nutrients. Their premium beneficial bacteria & trichoderma work in symbiosis with your plant's roots to break the soil down and maximize your plant's nutrient uptake. Over 10 years, I have grown in everything, and at the end of the day, nothing beats the smell and taste of naturally soil grown cannabis.
But let's talk about the most important elements – light and soil, and how nutrients can further enhance your soil.
The more light you have the bigger your yield is going to be. Think of it as the engine, the bigger it is the faster you can go. While lighting for cannabis is a highly debated subject, our team at a Pot for Pot believes that the best form of light for your plants is the sun. First and foremost, it is a giant fireball in the sky that is free! Not to mention it is a true full spectrum light source that the plant evolved to grow under.
The Importance of Grow Lights for Cannabis Cultivation
All you need is a head on your shoulders and a dash of motivation. What you don't need is a grow room, a grow light, or even a green thumb. With just a bit of sun you can enjoy the journey of harvesting your own home grown. The truth is, if you are one of those people who kill plants, that's just because you never had a plant worth caring about. By using our kit combined with auto-flowering cannabis seeds , all you need to do is add water, sunshine, and a little love.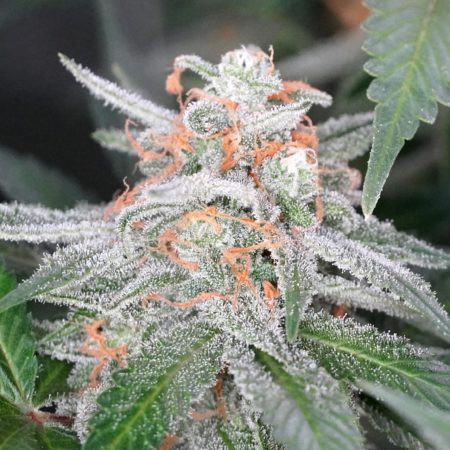 Here's an HPS-grown bud from a THC Bomb Auto plant. This strain always makes beautiful buds but for some reason they got especially glittery under the small HPS. One of my favorite smokes from that grow!
If you see pollen sacs (look like bunches of pointy grapes), remove the plant immediately from the grow area. Why?
Nutrients – Starting at $10
It's hard to beat the convenience of a grow tent. While not necessary to success, grow tents can be put anywhere for an instant "pop-up" waterproof grow space that helps contain heat, light, and smells. Also great for keeping multiple grow spaces at the same time.
Plant pots are usually sold as a set online, but garden stores sell individual pots. Or DIY your own pot for free!
1.) Set up your grow space
Other differences after first grow