We would like to explain the difference between the different type of cannabis seeds.
What do you have to pay attention to when buying cannabis seeds?
If you want to grow cannabis seeds it's very important that you cultivate female plants. The male plant only produces pollen and when pollinizes other plants they produce ultimately seed, so these aren't any good. A female plant produces the flower, your buds. So if you want to grow for personal use, you only need to grow female cannabis plants.
1) Regular cannabis seeds
The regular cannabis seeds are totally natural marijuana seeds that have not been chemically altered. The plants from regular cannabis seeds can both be male and female. If you have ordered 10 regular cannabis seeds for instance, you can't know if the plants will become male or female, most probably male/famale would be 5/5. When they are cultivated in good circumstances, you are more likely to grow female plants.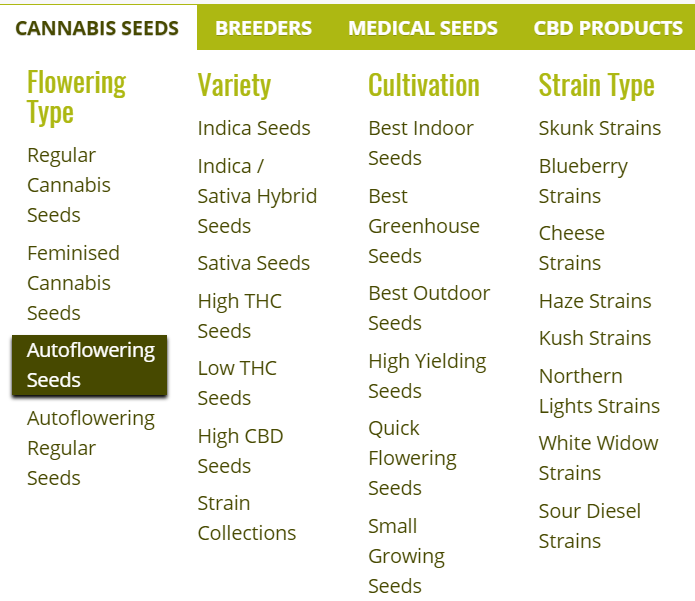 Don't hesitate to get auto-flowering seeds. It's not like they are MUCH harder than photoperiod seeds, still, the same growing essentials apply. Just keep in mind to be a bit more diligent and stick to the rules, tips, and tricks that you can find here.
Return on Investment
This is where feminized seeds come in…
Breeding Your Own Strains
If you are looking for seeds with the most superior genetics or more variety…