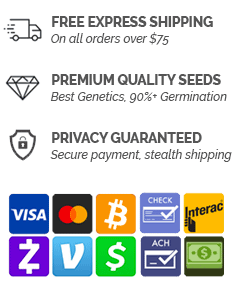 Feminized Do Si Dos seeds are available online and make a great addition to indoor and outdoor grows. Particularly if your outside daytime temperatures are steady between 70 and 80 degrees Fahrenheit. This strain produces very pungent odors while growing and it might be necessary to use odor control systems. Growers looking for some nice purple hues can expose the plants to cooler nighttime temperatures at the onset of flowering. Just don't go below 55 degrees Fahrenheit to avoid over stressing.
The THC levels have been known to hover around 30 percent and has a very low CBD content of less than 1 percent. Even when properly dried and cured its resinous buds will leave your fingers or grinder super sticky. The aroma is tart, earthy and piney sweet with some fruity and floral notes thanks to the GSC genetics. The smoke leans towards strong skunky and fruity kush flavors that will overtake any other smells around.
The high is long lasting and reliably potent compared to other indicas. With larger doses you will notice an increased sleepy and hunger inducing high that may be better suited for afternoon or evening use. Do-Si-Dos is perfect for watching a movie and hanging with friends. Dosido strain is not usually recommended for those who have a low THC tolerance. But if you can handle yourself and enjoy getting blissfully subdued this is the one for you. This strain is perfect for bringing relief to insomnia, chronic pain, stress, ADD and anorexia nervosa.
Do-Si-Dos cannabis is a superb medicinal strain with many pain relieving and anti-inflammatory properties. The strains fusion of cerebral and relaxing effects make it a great addition to low impact exercise. It works especially well with routines like yoga, hiking, tai-chi and swimming. Leaning more towards its indica parentage, users have reported a very dynamic and calming body effect that accompanies a pleasant mental stimulation. The onset is fairly quick and can be quite stunning for those unfamiliar with the strain.
Medicinal Benefits of Do si dos Strain

Do-Si-Dos strain are the result of an all star breeding project and has quickly gained reverence in many connoisseur circles. The Do-Si-Dos strain is an Oregon based hybrid of Face Off OG bX1 and SF Bay Area Girl Scout Cookies or GSC. An indica-dominant plant (70%-30%). Buds are forest green, often exhibiting purple or grey hues and stacked with trichomes.
If you're looking for a new super potent addition to your garden, Do si dos seeds are sure to deliver high quality flowers that will give you satisfaction beyond your expectations.
A good candidate for SCROG gardening, Do Si Dos strain has a flowering time of 8-9 weeks and tend to grow similarly to GSC but with a bit more stretch. If you're looking for a new super potent addition to your garden, Dosido strain is sure to deliver high quality flowers that will give you satisfaction for years to come.
Feminized Do Si Dos Seeds
Breeding the OG back into the Cookies line gives Do-si-dos heavy indica effects, with just enough sativa energy to keep you away from couch lock.
It may not be clear to international readers, but Do-si-dos is a popular variety of GSC (f.k.a. Girl Scout Cookies) in the United States from which this hybrid of Face Off OG and Girl Scout Cookies gets its name.
Regardless, calling it 'high-THC' is a bit of an understatement. Working from clone, Fast Buds is using our signature autoflower and cookies genetics to breed Do-si-dos seeds with a high yield that can act as your own personal California dispensary whether you grow indoor or outdoor, and no matter where you are in the world.