Soils or other media with a pH of less than 7.0 are acidic; soils or other media with a pH greater than 7.0 are alkaline. The pH scale is exponential, with each number representing a factor of 10 times greater or less than the number next to it. For example, a pH of 6.0 is 10 times more acidic than a pH of 7.0, and 100 times more acidic than a pH of 8.0.
Cannabis has thousands of unique properties, but like any other plant, it requires the same essential nutrients to properly grow and produce the desired yield of buds. Plants need relatively large amounts of macronutrients, lesser amounts of secondary nutrients, and small to trace amounts of micronutrients to germinate, grow, flower, and produce seed. All told, there are about 20 essential nutrients needed for optimal cannabis growth and development.
Essential Macronutrients
The group of nutrients needed in large quantities by plants is collectively known as macronutrients. Some of these are provided by the environment, while others are provided by or need to be added to the soil.
Essential Micronutrients
The number of micronutrients listed as essential can vary based on the source. Like secondary nutrients, it is somewhat a matter of classification as some list the secondary nutrients as micronutrients. Either way, they represent minerals and elements that are not as abundantly available on Earth and as such are not needed in very high amounts by cannabis plants, but are still necessary.
Free Rebate Estimates
These secondary essential nutrients perform a wide range of critical functions to proper cannabis development. They are often necessary components or complementary parts to other nutrients and functions. They are all needed for plant and root growth, but they do have specific roles. Calcium assists in transporting other nutrients and aids in their absorption. Magnesium is a critical component of chlorophyll. Sulfur aids in the transport of chlorophyll, but also assists with plant metabolism and transpiration.
The lesser amount required to aid in the proper growth and development of healthy cannabis should not be mistaken as being less important than the micronutrients. The same can be said for the diminutive amounts of micronutrients needed.
For its part, phosphorous is needed more during the flowering stage and is only required at about half the ratio of N levels during the vegetative phase of development. During this phase, K is needed at between half and two- thirds the level of N.
Provided by air and rain, Oxygen (O), hydrogen (H), and carbon (C) are sometimes excluded in discussions of essential nutrients. This is because they are not elements that are often lacking, despite being needed in large amounts. They are also not ones that are components of any fertilizer or commercially-available nutrient package.
What does this have to do with the essential nutrients needed for growing cannabis? Nutrients may well be present in sufficient amounts to support robust growth and plant function, but they can be locked out or otherwise made unavailable to the plant. The ideal pH range to try to maintain for cannabis is generally accepted to be in the 6.0 to 6.5 range, with some variation depending on media selected. To determine pH, make sure to perform a soil analysis.
Save up to 70% on Agnetix Lighting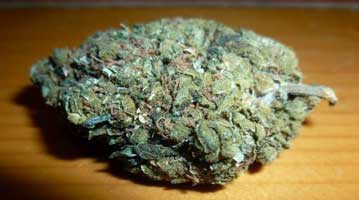 There used to be a ton of organic soil nutrients in bottles (like the now-discontinued GO Box) but many options have disappeared as growers switch to using amended compost for their organic nutrient needs. Why? The organic nutrients in bottles get similar results to mineral nutrients. The biggest difference in organic growing seems to come from using actual compost and/or amended soil.
Too high levels of nutrients causes…
·Hydroponic version
The biggest downside of House and Garden (besides price) is it's getting harder to find online. This brand is often best purchased in person at a hydro store. Get a custom nutrient schedule directly from the people at House & Garden via their free online nutrient calculator.
What's the Best NPK Ratio for Cannabis Nutrients?
House & Garden – Often difficult to find online!
Learn About Cannabis Supplements:
Checking the pH will make a huge difference to your grow by keeping plants vibrant and healthy. It only takes a few minutes each time you water your plants! If you get a digital pH pen, it only takes seconds to test your pH!
Examples of Good Can nabis Nutrients
Best supplement ingredients for organic growing
Why "K" for Potassium? The atomic symbol of Potassium is "K" from Neo-Latin kalium.