One study of cannabis users found they had a lower risk of bladder cancer, but their risk of developing prostate cancer increased.
Walking along your local high street, you've probably noticed shops selling CBD oil, along with all sorts of health claims – including the possibility that it could even be used to combat cancer. But could this be true? Could cannabis really cure cancer? We asked our experts to delve into the research.
There is some evidence that CBD oil could be effective against some rare childhood epilepsies. But again, more data is needed before we can draw any firm conclusions. Studies also show that CBD oil could be beneficial for managing anxiety and insomnia in some people, and early research also suggests a possible use of CBD for the treatment of certain types of pain.
This is why research and regulated clinical trials are so important. They enable us to make informed decisions on what treatments are likely to work best based on solid evidence.
Is CBD oil safe?
Some cannabinoids inhibit the growth of tumour cells in test tubes and mice, but others encourage growth. Human studies are still small and hard to come by.
There is no evidence that CBD oil can be used to treat cancer in people. CBD does show promise for the management of some cancer related symptoms, including pain and anxiety, however, more research into appropriate amounts of CBD and its effects on humans is necessary.
We don't know yet whether cannabis, or any of the chemicals in cannabis, are useful to treat cancer. But it's an important topic to discuss. And because we believe in the power of research, we dug into the science to answer some of the top questions you might have on cannabis and its effect on cancer.
Billions have been spent on cancer research over many decades, but we still haven't cured cancer. Our experts explain why that is — and why we still urgently need to fund more cancer research.
Relatively. The doses sold in UK health stores are generally too low to cause any serious harm. Side effects of CBD include nausea, fatigue and diarrhoea. Most importantly, it can affect certain medications and you should always check with your GP before trying CBD oil. Because CBD oil is freely available to purchase in stores, it is not as tightly regulated as medicines.
This is difficult to answer, as research into cannabis and the chemicals in cannabis is still in its infancy. Most of the research so far has involved work in cells and mice. THC and CBD are two of the main cannabinoids found in the cannabis plant.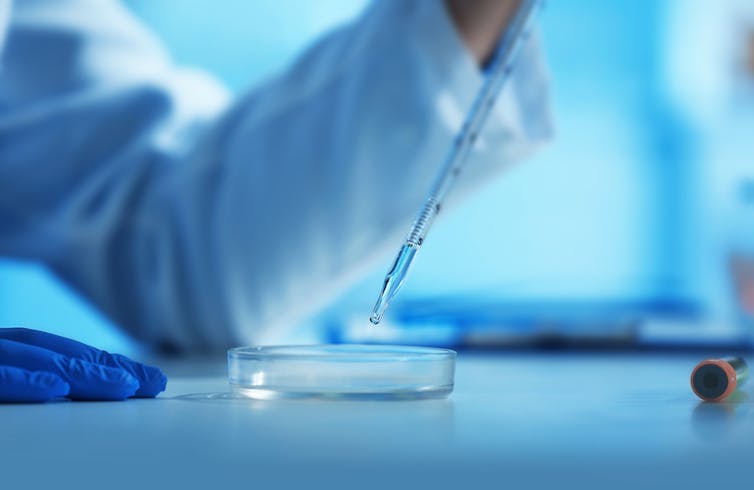 Astounding testimonials about cannabis and its derived products shrinking tumours or curing terminal cases are easy to find on the internet. But alluring as these stories are, they tend to be based on misunderstanding, wishful thinking or outright falsehood.
Other cannabis advocates are driven by ideological fixation, most often expressed in a sentiment that cannabis is "natural" and implicitly better than pharmacological drugs. But this is a classic example of an "appeal to nature" argument, and thus rather dubious.
Partners
Killing cells in a dish is extremely easy; you can do so with anything from heat to bleach. But effective anti-cancer agents must be able to selectively kill cancer cells in the human body while sparing healthy ones. The reality is that cannabis simply cannot do this.
The term "natural" is somewhat vague. If we define natural to mean that which occurs without human intervention, the argument still doesn't hold. Arsenic, plutonium and cyanide are also natural, yet it would be a poor strategy to binge on these substances. The active compounds of many drugs are themselves discovered in plants, synthesised to control the dose and maximise efficacy. We already have THC-derived medicines, but these do not cure cancer, and neither does cannabis.
Sadly, some cannabis advocates go further, claiming that cannabis's cancer-curing abilities are covered up by drug companies. This is abject nonsense. Such a conspiracy would be massive and would rapidly collapse.
Languages
Queen's University Belfast provides funding as a founding partner of The Conversation UK.