You're preparing your bud, getting ready to grind it down, and you lift it up a bit to admire its color and… what's that? A little speck, either green or brown, sitting right in your bud! Are my buds bad?
Why Are There Seeds in My Marijuana Buds?
It does seem rather odd, considering the prolific nature of the marijuana leaf in stoner culture – we even have images stretching back thousands of years, documented in ancient texts, of the marijuana leaf.
What Do the Seeds Look Like?
Homegrown CannabisCo are the masters when it comes to seeds. Offering a massive variety of cannabis seeds that are well categorized, not only does this company create a resource for superb quality options including feminized seeds, it also provides extensive growing information for those looking for some support along their journey.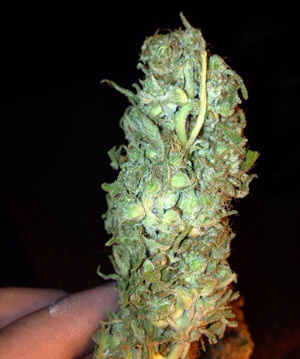 If you've found seeds in your buds, it happened while the plant was growing. Either the grower didn't identify and remove all the male plants before they released pollen, or a herm was involved that self-pollinated or pollinated other buds in the grow area.
Mature cannabis seeds are typically dark brown or tan (the brown is a coating that can be rubbed off), and relatively hard. Very pale or white seeds usually won't sprout.
Does it mean the weed is bad?
Seedy weed is fine to smoke, though you should remove the seeds if possible (they have no THC and will pop if you smoke them). Unless there are tons of seeds, bud potency is unlikely to be affected.
There's a seed in my cannabis bud! What does this mean? Is it good or bad?
Are "found" seeds good to grow?
However, I have been surprised to find some very flimsy or pale seeds sprout and produce amazing plants (we aren't breeding cannabis for hard seeds after all). When in doubt, I highly recommend doing the true test to see if the seed is viable – try to germinate the seed and see if it sprouts !