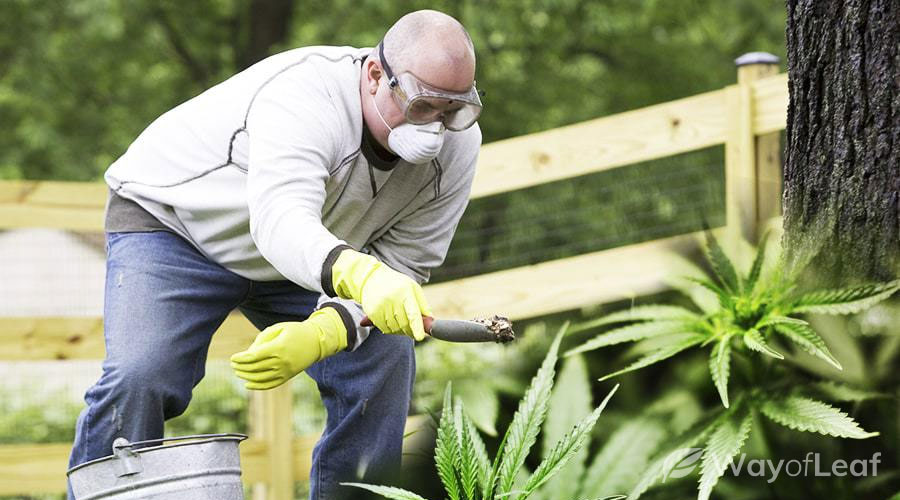 There are tried and trusted products such as Miracle-Gro that are worth buying if you are a novice grower. Over time, however, you will learn that pre-packaged products are expensive and wasteful, not to mention bad for the environment. Once you learn how to create your own organic fertilizer, there's a danger you will get addicted!
If you see yellow leaves near the base of your plants as harvest time approaches, there's no need to panic as that's a normal occurrence. It is all too easy to overfeed your plants and cause nutrient burn, an issue that could damage your plant permanently, at least in an aesthetic sense.
Make sure you create a feed chart to discover what happens when you feed specific nutrients to your plants at set growth stages. If the leaves of your marijuana plants are turning yellow or look burnt long before harvest, it could be a case of nitrogen burn. Check your feed chart to see if it is a likely reason.
Keep an eye out for deficiencies but resist the urge to add extra fertilizer. Marijuana plants often need fewer nutrients than you think. Perform a flush any time from two weeks away from harvest, or else your weed could taste of fertilizer!
Synthetic or Organic Fertilizer?
If your plants are being overfed, perform a flush with pH neutral water, but don't do it in the week before forcing the plants into flowering.
The process of photosynthesis involves plants using oxygen, sunlight, and carbon dioxide (CO2) to create energy. When you increase the CO2 in your grow room, you boost your marijuana plants' growth. One of the simplest ways to achieve this is by using white vinegar and baking soda. Set it up so that one drop of vinegar falls into a bowl of baking soda every two minutes, and marvel at the CO2 increase in the room.
As urine contains a lot of salt, it must be diluted to a ratio of at least one-part urine, 10 parts water. DO NOT URINATE DIRECTLY ON THE PLANTS! It will probably kill them. If you plan to use your wee on potted plants or seedlings, dilute the urine to a 1:20 ratio in water.
Final Thoughts on Marijuana Fertilizers
In this guide, we look at the best fertilizers and provide a quick guide on making your own.
These materials are ideal for preventing your soil from hardening when it dries.
Once magnesium has helped create glucose, it helps metabolize glucose to make it available for the plant to grow. Without sufficient magnesium, you will find yellowing leaves, with discoloration reaching the veins as well.
There are some complications in working with organic fertilizers. The main issue is if your weed plants have a nutrient deficiency, it takes longer for a plant to absorb organic powder nutrients, which can increase the damage to plants. Liquid nutrients act much quicker. Other disadvantages:
Magnesium
Using organics is also great if you want to be more in-tune with your natural environment. Organic fertilizers are readily available from renewable sources and are an earth friendly option.
Compost tea recipe for marijuana plants
When creating a first batch of tea, keep the solution simple. If you use city water, allow it to sit and breathe so chlorine can break down. Once your tea is brewing, keep it out of direct sunlight and make sure the air pump is running and oxygen is being pushed through the water.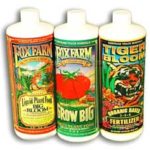 Check out a grow journal using the FF trio for Soil!
Examples of Good Can nabis Nutrients
Fox Farm Nutrient Trio
What's the Best NPK Ratio for Cannabis Nutrients?
Note: Don't use any type of non-organic time-released nutrients (like fertilizer spikes, or "slow-release" Miracle-Gro soil) because they deliver too much N in the flowering stage and may reduce bud growth.