A perfect hybrid for growers who experience short summers, and need a fast and reliable producer. A low profile plant that has a very short flowering time also, suitable for cold and wet climates. To increase the yield capabilities of Grapefruit Auto even further, grow as many plants as you can closely together, as she's a great choice for SOG method. Due to her already discreet size, with some LST applied, she's a great choice for balcony, terrace, or back garden grows. Beginner growers will find this autoflowering hybrid to be easy work and require very little maintenance.
Large-sized and elongated dense nugs, caked in trichomes. There is an abundance of closely packed orange pistils giving her a beautiful bag appeal and making her really stand out.
A short and stocky hybrid that is well recommended to growers with limited space, and those looking for a discreet, low maintenance strain. Her final height will vary between 60-90cm, where she is able to produce yields of 400-600gr/m2 when grown closely together in a Sea of Green. Flowering time from seed until harvest will take between 9-10 weeks, during this time she will pack on the weight and begin to shine.
Thanks to the balance of Indica and Sativa genetics, effects can be experienced by a harmoniously creative, cerebral focused high, that gently mellows out to a soothing physical body. An excellent choice for morning and daytime use, social scenarios, and a way to stay focused and relaxed during the daytime, while enjoying some delicious fruity flavors.
Grow Tips
If you like fruity and floral terps then this is the strain for you. A smooth sweet and sour cocktail, with overtones of fresh grapefruit and earth. Her extracts are superb and will really enhance her exotic, bittersweet, grapefruit flavors, making her perfect for morning dabs.
Smoke report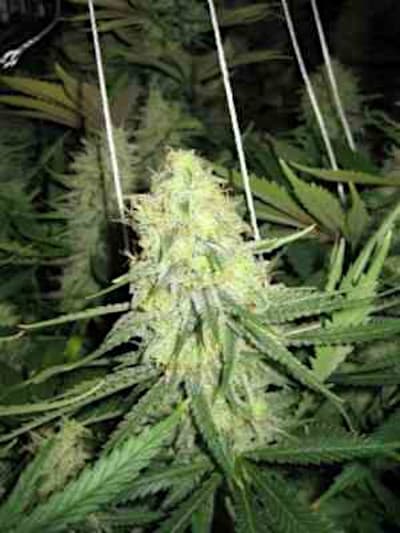 Vom keimen bis zur Blüte hat alles- Super gepasst. 75.Tage bis zur Ernte 300.Watt – und 3. Pflanzen ca. 270.gr. Super auch für Anfänger! "Unkompliziert "⭐⭐⭐⭐⭐
Grapefruit Seed > Linda Seeds
great flavor, good high, one of my favorite Linda varieties, a keeper
Grapefruit | Linda Seeds
Versand war reibungslos, Kontakt zum Support ebenfalls, allein dafür schon 5 Sterne Zum Strain selbst kann ich bis jetzt nur sagen, dass 5/5 gekeimt sind und ihren Weg durch die Erde Richtung "Sonne" gefunden haben.
Cannabis seeds recommendations | Affordable Cannabis Seeds