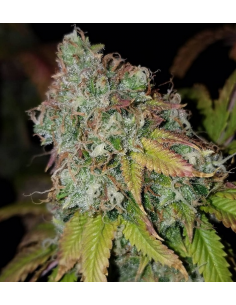 You must be over the age of 18 to view the contents of this site.
Please click the correct button below.
We have selected breeders who stand by their work, and offer something special to the community. While our selection is limited, we will continue to expand our offering. So please check back with us on a regular basis.
Feel free to contact us if you have any queries.
I AM OLDER THAN 18 I AM OLDER THAN 18 Your age is too low I AM YOUNGER THAN 18
Age verification
Glad to help, here's a picture I found of the Guerilla Fume' the day she was put into flower from seed.
Comment
Taste: Astringent and hashy. NOT like Jack Herer/Trainwreck astringent but I don't know how else to describe it. Has a "bite" to it. Thick.
Comment
The Chemdog 91 PBud grows is killer, that's actually the bud I used to compare the Guerilla Fume' to. That's why I like the Guerilla Fume' so much, I got a pheno that came out so close to Chemdog 91 in smell and taste and just as potent. The potency carries over very, very well in this one.