Enjoy, and more than anything else; remember to HAVE FUN!
Some people like to grind the sugar leaves and use them. However, it is all about the clean, leafless nugs if the goal is to fully enjoy an intoxicating high. You can use the sugar leaves to make cannabutter, however. After trimming, you should hang the buds up to dry. After 7-10 days, you can place them in airtight containers to cure. The more patient you are, the better the buds will taste. They are also more potent!
There are some outstanding pre-filled soil kits specially designed for increased airflow. Keep these in mind when deciding what to grow your first cannabis plants in.
Make sure your cultivating space is sanitized and clean. There's an inherent risk posed by pests and contaminants. A messy space invites pathogens, harmful bacteria, and mold. A good idea is to plan a bi-weekly cleaning routine and stick to it.
Final Thoughts on Growing Cannabis Indoors
If you're growing from seed, you need to wait until the flowering stage. After a week of nighttime photoperiod, the plants will start reaching maturity and will develop reproductive parts at the nodes.
Homegrown CannabisCo are the masters when it comes to seeds. Offering a massive variety of cannabis seeds that are well categorized, not only does this company create a resource for superb quality options including feminized seeds, it also provides extensive growing information for those looking for some support along their journey.
While this is true to an extent, there is such a thing as "too much water." Overwatering your indoor cannabis plants can prove detrimental to their productivity, and potentially stunt or kill them!
Step 10: Cut Your Cannabis Plants Down — Carefully!
Ensuring your plants get the right nutrients is probably second only to lighting in terms of importance. Proper nutrient selection and application are among the most critical factors in growing premium-grade cannabis. While weed is resilient, growing it in sub-optimal conditions means you will miss out on yield and potency.
Other mixes are "neutral," without any nutrients present. These mixes need appropriate amounts of fertilizer right from the start. Amendments to soil ingredients include compost teas and mycorrhizae bacteria, as well as other organic compost nutrients.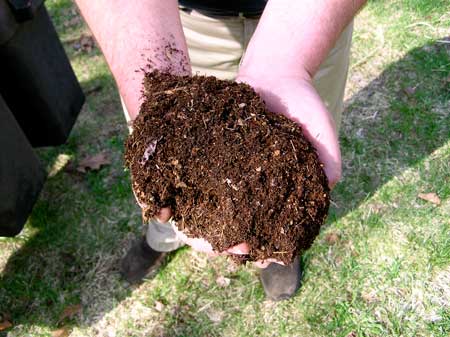 Note: Some growers believe growing in organic composted super soil with a rich microbial life can actually improve the taste and smell of cannabis by causing a plant to produce higher levels of terpenes and terpenoids.
Soil Pros for Growing Cannabis
Maintenance Effort – Watering your plants, providing nutrients and managing the pH to prevent deficiencies (composted super soil has microorganisms in it to help manage pH and make nutrients available to your plant roots).