Though natural growing marijuana does occur in many different climates and regions, most of the marijuana consumed today is developed through a specific process to enhance its intended effects after consumption. Marijuana producers around the world look to take advantage of the various climates in which marijuana can grow to produce the desired finished product.
Where Marijuana Grows in Nature
Popular Strains in Dry Regions
Temperate Regions
Cultures and individuals have enjoyed marijuana for thousands of years. While most of the marijuana consumed today is planted and tended by humans, there are locations around the world where it grows naturally.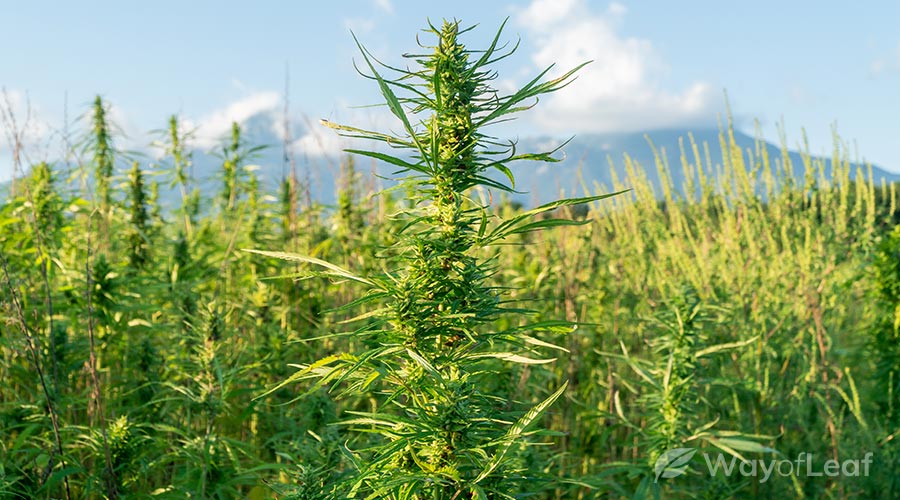 Also, there are male plants mixed in with ditch weed, so it gets pollinated and puts its energy into creating seeds. Those who have tried to smoke it say they occasionally get a headache. If you have never tried cannabis of any type, perhaps the experience will prove pleasant. However, those with pot-smoking experience are unlikely to enjoy it.
First and foremost, you must understand that what you, Miss Marple, have uncovered, is called 'ditch weed' in the U.S. Known as wild marijuana or feral cannabis, it is usually descended from industrial hemp plants previously grown for fiber. The DEA says ditch weed is wild scattered marijuana plants with no evidence of tending, fertilizing, or planting. By the way, cannabis technically can't be 'wild' in America since it is not a native species here. The correct term, in this case, is 'feral.'
Despite the best efforts of the government, wild weed also runs riot in the United States. Vast amounts of time and money went into programs such as the New York City Marijuana Massacre. It is a 'problem' that goes back over a century. In 1914, the U.S. Department of Agriculture wrote on the abundance of hemp as a wild plant. Its report said you could find this form of marijuana in southern Minnesota, Iowa, and Missouri.
How High Will I Get if I Decide to Smoke Wild Cannabis?
Some claim that people get hemp mixed up with ditch weed. It is an easy mistake to make; even the police find it hard to differentiate. These individuals assert that you will get high if you smoke enough feral cannabis. The amount you need depends entirely on your tolerance level.
First of all, you need to gauge how mature the plants are. If they are in the vegetative stage, there is no point in taking any home. These plants are several months away from producing usable buds. If they are tall and producing nugs, you have the option of taking a few free samples home with you.
What Have I Found? Is It Cannabis?
Your second option involves getting in contact with the police. If they are unaware of the cannabis, they may thank you for bringing it to their attention. Those who regularly use the field won't be as grateful! That said, you should consider the location. If it is within walking distance of a town, you can justify your actions by thinking about the possibility of children using it.
Picture the scene. You are wandering down a highway when, suddenly, you see a group of plants that appear different to the rest. Your brain is telling you one thing, but you refuse to believe it is your lucky day. A sudden breeze arrives, causing these plants to sway majestically. You edge ever closer, the level of anticipation growing. YES! You have stumbled upon cannabis growing naturally in the wild. Time to light up! Or is it?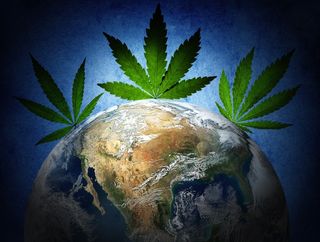 "It likely flourished in the nutrient-rich dump sites of prehistoric hunters and gatherers," Warf wrote in his study.
Both hemp and psychoactive marijuana were used widely in ancient China, Warf wrote. The first record of the drug's medicinal use dates to 4000 B.C. The herb was used, for instance, as an anesthetic during surgery, and stories say it was even used by the Chinese Emperor Shen Nung in 2737 B.C. (However, whether Shen Nung was a real or a mythical figure has been debated, as the first emperor of a unified China was born much later than the supposed Shen Nung.)
Over the next centuries, cannabis migrated to various regions of the world, traveling through Africa, reaching South America in the 19th century and being carried north afterwards, eventually reaching North America.
How did marijuana get to the United States?
From China, coastal farmers brought pot to Korea about 2000 B.C. or earlier, according to the book "The Archeology of Korea" (Cambridge University Press, 1993). Cannabis came to the South Asian subcontinent between 2000 B.C. and 1000 B.C., when the region was invaded by the Aryans — a group that spoke an archaic Indo-European language. The drug became widely used in India, where it was celebrated as one of "five kingdoms of herbs . which release us from anxiety" in one of the ancient Sanskrit Vedic poems whose name translate into "Science of Charms."