The weather will start to turn and the sun will begin descending in the sky as your plants fatten up with sweet, sticky buds. It might be tempting, but wait until around the Fall Equinox to start harvesting.
Important dates for growing marijuana outdoors
As the sun reaches up high in the sky, your cannabis will want to as well. Make sure all of your plants are outside by the Summer Solstice.
When should you grow marijuana?
If you buy a clone from a grower or breeder it will be a seedling, so you can skip the seed germination phase.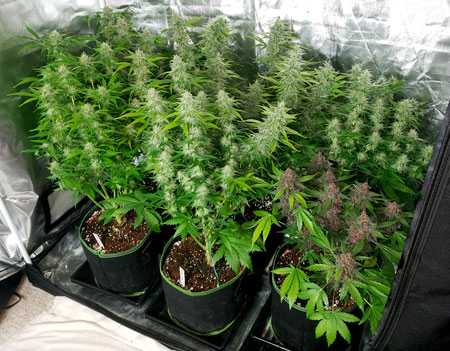 Recommended Autoflowering Breeders
Depending on how you set up your grow, it can take anywhere from 2 months to 6 months or more to grow a marijuana plant from a seedling to the point where the plant is ready to harvest. Some methods, such as growing hydroponically indoors, give your flexibility to get a harvested plant in as little as 2-3 months. Growing outdoors generally takes longer than growing indoors and is more dependent on when you plant your seeds and how long your growing season is.
Strains from warm climates tend to have long flowering periods before their buds are ready to harvest, adding weeks or months to the time needed. Long-flowering strains often produce higher yields than short-flowering strains because buds have more time to grow. For example, Acapulco Gold takes almost 3 months after initiating 12/12 before buds are ready to harvest. However, it produces amazing yields and unique psychedelic effects.
Long Anwer:
These factors have the greatest impact on total time from seed to harvest:
Here are some of great auto-flowering strains I've personally grown and recommend. These are all ready to harvest 8-10 weeks from germination:
Once your plant is harvested, there is a drying and curing process that takes about a minimum of two weeks before your buds are "ready" for smoking. If you aren't a smoker and plan on turning plants into edibles or concentrates, you should still dry your buds but typically you don't need to cure your buds.
Counter-clockwise from top left: Alaskan Purple Auto, White Widow Max Auto, Candy Kush Auto, Pink Kush CBD 30:1 (short purple plant), Zkittlez Auto, Gelato Auto