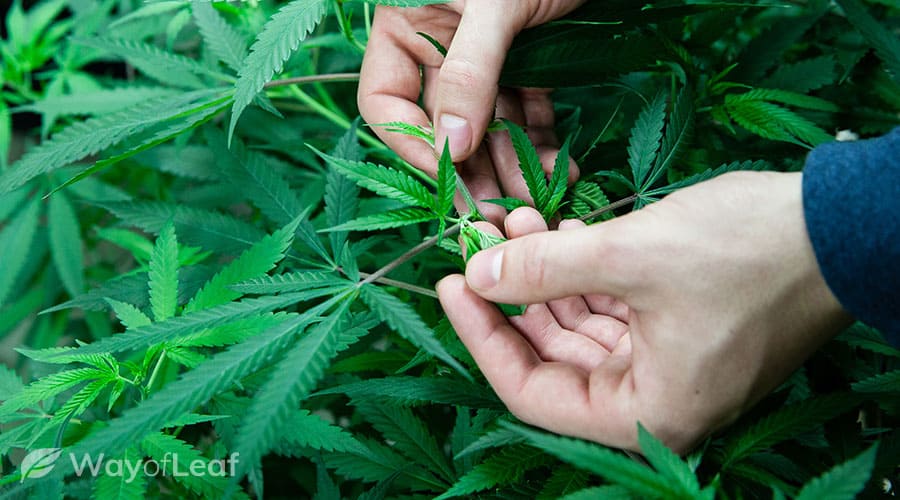 We are offering this guide with the assumption that it is legal to grow marijuana plants in your state. First and foremost, it is imperative that you have the right climate for optimum growth.
Step #1: Determine the Climate in Which You're Going to Grow the Marijuana
Southern California growers can grow these strains and not worry about late flowering due to plentiful sunshine. Growers in British Columbia, on the other hand, won't achieve a decent yield because they won't finish flowering until December. By that time, the lack of light, cold weather, and heavy rainfall will probably have killed the plant.
Picking the Right Marijuana Strains for Your Climate
However, once the temperature goes below 42 degrees Fahrenheit, most varieties of cannabis will be damaged quickly. If excessively cold temperatures are a problem, use protection such as cold frames, hot caps, or cloches.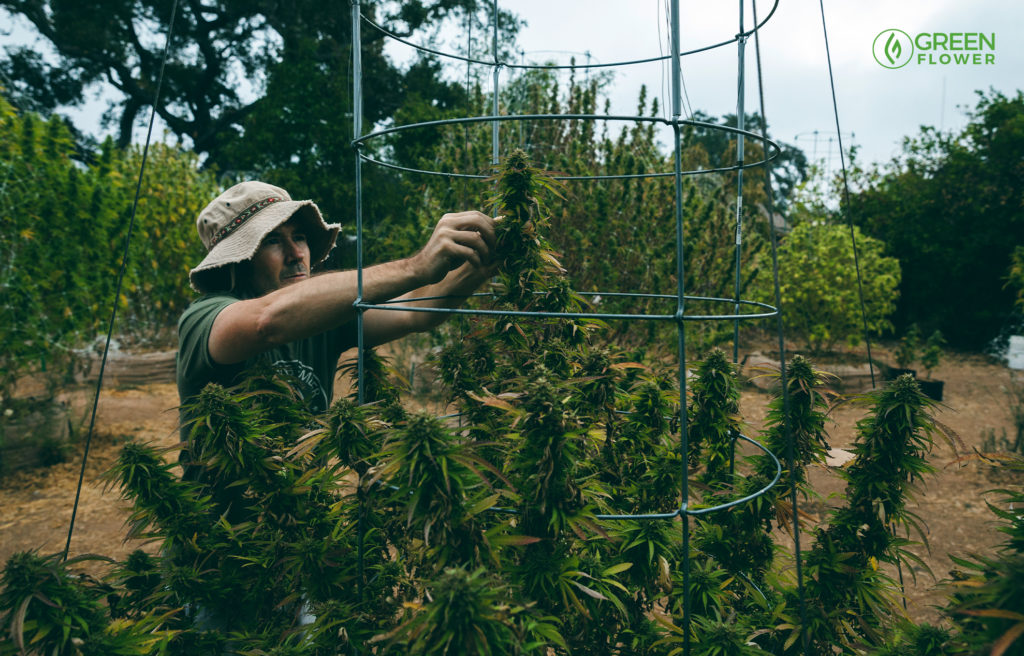 If that doesn't work, you may want to consider using something stronger, but only prior to the plants showing signs of flowering. Once a plant is in flower, it will not generate new leaves, and whatever is sprayed on the plants will later be consumed along with the harvested cannabis, so always keep that in mind.
The cannabis plant is very dynamic and has particular needs. Successfully growing cannabis outdoors requires knowledge, attention to detail, and a heavy dose of hard work. But it also requires various items to get an outdoor garden started. Those items are discussed below.
For starters, the grower gets to decide what goes into the soil. It's very tough to know exactly what's in the soil in someone's yard or garden area, especially the contents below the topsoil. A yard's soil could contain all types of materials that might be harmful to cannabis plants.
A standard tomato plant cage goes a long way for bracing cannabis plants. They are affordable and can be found at any home and garden store. Incorporating large bamboo stakes is another good option, as are wooden stakes. For really large plants, using wire fencing is a solid option.
Bugs & Disease
Also, containers can be moved as needed, which is necessary to do from time to time. They are also easier when it comes to monitoring moisture. Fiber pots are recommended because they allow the root base to 'breath' better compared to plastic pots. The plants will be grown under the sun, so the bigger the container, the better.
At the very least, a greenhouse will help protect the female plants from being knocked over by gusts of wind and/or prevent rain from getting on the plants, which is an especially big concern after the summer solstice has passed and the weather begins to change. At the most, a quality greenhouse can help provide more control over temperature and humidity. A greenhouse can also help with security concerns to some extent, keeping roaming animals out of the garden.
Give strong consideration to creating a 'super soil' for use in your garden. The term 'super soil' was first coined by legendary cannabis cultivator Subcool. Sadly, Subcool has passed away since first blessing the cultivation community with his soil recipe. He may be gone, yet his legacy will endure forever via his popular recipe.
Containers
To learn more about the benefits of super soil check out this What Is Super Soil? guide to the topic. Below is the list of ingredients to make super soil:
Proper bracing of cannabis plants is particularly important for outdoor cannabis cultivation because the plants get so large — especially when growing bigger buds outdoors. For plants that are not going to be cultivated in a greenhouse, that's especially true because gusts of wind that can easily knock over a cannabis plant, which often proves to be a disastrous event when it occurs.