The difficulty of growing cannabis can vary based on the type of plants you choose to grow. Non-autoflowering (photosensitive) cannabis plants depend on the specific timing of daylight (and darkness) to grow properly. Autoflowering strains, on the other hand, have their own internal clocks, so to speak. No matter how much sunlight they receive, they will go through their seedling, vegetating, and flowering phases as usual. This means you don't have to worry quite as much about the timing of the seasons. As long as your plants receive adequate amounts of sunlight, water, and have good enough levels of humidity and nutrients, they will do just fine.
For those who have not gone through the process of growing "normal" photosensitive plants, the difference is huge. Photosensitive plants will not even enter their flowering phase until the hours of uninterrupted darkness reach a certain length. This must be consistent every night for several weeks to be successful. If even a flashlight or streetlight interrupts this darkness, the cycle is interrupted, and it takes that much longer to reach the point of entering the flowering phase.
Can You Grow Cannabis Outside?
The beauty of growing in the Southern states is you can easily complete two rounds of growing if you use autoflowering seeds. Just remember to bring your pots outside early enough (March or early April). For the desert states, make sure the plants get extra water both at the beginning and throughout the entire growing season.
The Pot for Pot Complete Grow kit ends the confusion that likely comes from growing cannabis for the first time. It's also ideal for veteran growers who want a low-maintenance, effective way of growing cannabis plants. A Pot for Pot's Complete Grow Kits are specifically designed to help anyone enjoy the benefits of growing cannabis outside.
Why does this method work?
Of course, every state has a different climate and/or legal setup for growing cannabis, so it's important to know what is possible where you live. Read on to learn how to grow outdoor plants in your state.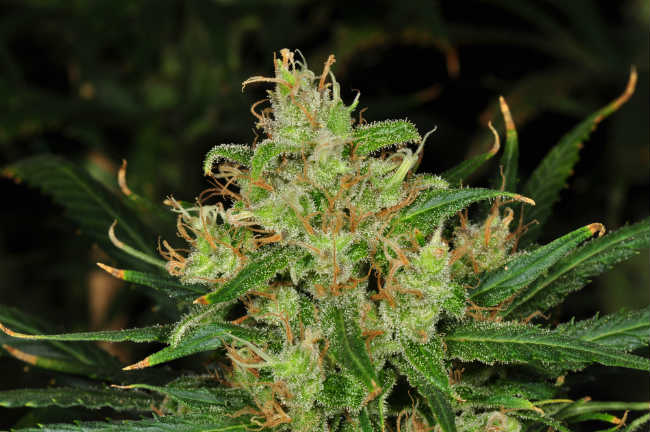 Though home cultivation is not yet allowed in the Sunshine State, many new medical producers getting into the industry are starting to grow outdoors, and there are a few things to be aware of if you're licensed in the industry. The temperatures in Florida might be good for cannabis growing, but the humidity definitely is not.
Luckily, you can start your own grow in a container as small as a flower pot. If you've got some space in your yard to grow weed outdoors, even better. So this may leave you wondering, when should I plant my cannabis outdoors? Luckily, there are some general date ranges to help guide your growing plans.
Regardless of which climate you're starting in, when Spring Equinox comes around, start germinating your seeds. Make sure those plants get outside by Summer Solstice in June, then harvested around Fall Equinox.
This region is tricky because the weather is highly variable; rainy and muggy, and/or hot and dry. Winter may come early to this region, so choosing an indica-dominant hybrid strain might be your best bet, since their flowering times are shorter. Try to shoot for germination after the final frost of spring has passed in these regions.
Southwest (Southern CA, NV, AZ, NM, CO)
For more specifics about how to protect your outdoor cannabis grows from the elements or whether you should grow indoors, outdoors, or in a greenhouse, check out the linked articles. Better yet, look into a book by celebrated cannabis growers like Ed Rosenthal's Marijuana Grower's Handbook, and of course, every green thumb's favorite, The Farmer's Almanac.
Of course, there are many different factors that go into the timing of an outdoor grow, and the weather will shift year-to-year. Use these estimates as rough guidelines and adjust as needed. Happy growing!
With its rich soils and abundance of water, the northeast region can be a great place to grow cannabis outdoors, especially if you choose an early harvest strain that can finish up before fall kicks in. The best time to move your plants outside in this region is the middle of April, when days are longer.
Northwest (Northern CA, OR, WA)
I t's amazing how quickly the world can change, isn't it? In the past 25 years, cannabis has moved from an illicit substance relegated to the shadowy corners of the illicit market to an "essential" industry amid COVID-19. In many states, local cannabis laws allow you to grow your own, and why not? When you grow your own, you can do your own quality control, know the purity of your product, and manage your own supply.
If you choose to grow outdoors in this scorching climate, be prepared to pay attention to the temperature, where highs that regularly exceed 100 degrees Fahrenheit will slow your plant's growth. Sativas and sativa-dominant hybrids do well in this environment because of their lineage tracing back to the equator, where the weather is uniformly hot.