If you have a large indoor garden, then you already know how hard it can be to control the heat. Controlling heat is good for your plants, but you also need to do it to avoid getting caught.
It's important to remember that, while medical marijuana has been legalized in many areas, it is still considered illegal to grow marijuana in much of the world.
This is why growing weed with CFLs can be so appealing for the small-time grower. They barely give off any heat, but you can still produce a few ounces a month.
No, growers don't get usually caught because their seeds were intercepted, or because they were buying some hydroponic growing equipment.
Rule 5: Sorry, no more guests.
You can't have guests over to your house. Many arrests have come from a random guest coming across a grow rooms by accident.
Basically, don't get your marijuana seeds shipped to the house where you're going to grow your weed.
If you're venting air outside, control odors with a carbon scrubber. This is something that air passes through which will remove the odors before they go outside. If that's not enough, you'll need to start going crazy with the odor-control products. You'll often find some of the best ones at hydroponic stores.
Rule 6: Consider that helicopters with heat cameras can fly over your house.
That is why should never, ever tell a soul that you grow marijuana. No excuses.
Lights can give off a hum, but usually it's water pumps that make the most sound when growing. If you have a roommate, or if you share a wall with a neighbor, you need to buy a better water pump or better light set that is dead quiet.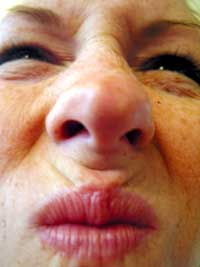 A Google search for "house fire marijuana" will yield stories for events in at least 7 cities (in the first 2 pages alone) where people have accidentally burned down their cannabis, their home, and everything they own in electrical fires. Most electrical safety mishaps can be prevented with a few healthy habits:
Low Odor Marijuana Strains – Strains known for producing low/non-marijuana-like odor:
Luckily, this can be easily corrected with several products like carbon filters for in the grow room, or odor neutralizers for living spaces. Some growers use diffusers or candles to help cover up smells on an emergency basis. Additionally, you can try growing cannabis strains that are known for having a more neutral smell (like the ones listed below). The goal is to make sure that the smell stays within your grow space, and doesn't find its way into your living areas.
Sound
Over 700 pages of pictures, tutorials, and advanced insider tips!
In the vegetative stage, some plants have a cannabis smell from the beginning, but most strains tend to make a clean, fresh smell akin to the gardening section in a home improvement store. But once plants get bigger and especially after flowering kicks in, the smell can range from tame to "WHAT IS THAT SMELL?!"
Smell
Note: Smells are usually more intense when the environment gets hot and humid.
Get Instant Access to It All Right Here: GrowWeedEasy.com/growing-elite-marijuana