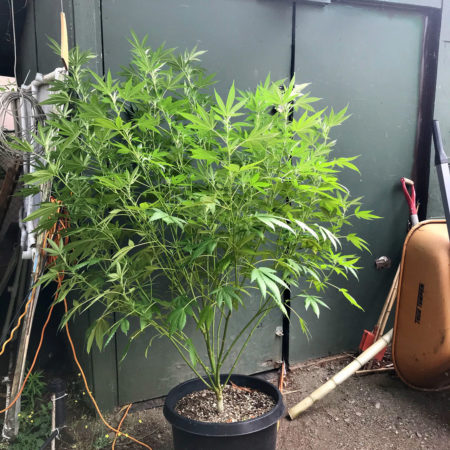 Plants grown outdoors can get huge if you care for them properly
What you need to get started growing outdoors:
Are you ready to start growing cannabis outdoors? If you're a wannabe grower looking for a quick and basic tutorial on how to grow weed outside, this is it. Check out these plants and learn how to grow plants just like them yourself!
How to Start Growing Cannabis Outdoors
Watch for bugs or nutrient deficiencies and react quickly to problems
After the solstice, the available daylight hours decrease, allowing the plant to naturally transition into the flowering period. Cannabis is a short-day plant, meaning it will begin to flower as the nights get longer and the hours of sunlight decrease.
Season
Some cannabis genetics have adapted to specific climates and are capable of growing more easily in certain conditions than others, so pay very close attention to the cultivars, or strains, that you choose. A little research will go a long way in ensuring you have a successful harvest.
Using Mother Nature to cultivate cannabis
Plants grown from seeds are typically heartier and more vigorous than clones, as they produce a sturdier taproot that clones are not able to replicate. Photo by: Gina Coleman/Weedmaps