However, plants grown in pots, buckets, or barrels will likely be smaller than those planted in the ground because their root growth is restricted to the size of the container. In a broad sense, the size of the pot will determine the size of the plant, although it's possible to grow large plants in small containers if proper techniques are used.
We recommend these organic fertilizers:
While some plants thrive in their native soils, which are usually one of the compositions listed above, cannabis plants are best grown in soil that includes a combination of the three consistencies above—this mixture is known as loam.
In general, 5-gallon pots are a good size for small-to-medium outdoor plants, and 10-gallon pots or larger are recommended for big plants. Regardless of size, you'll want to protect the roots of your plants from overheating during warm weather, as pots can quickly get hot in direct sunlight. This will severely limit the growth of your plants, so be sure to shade your containers when the sun is high in the sky.
Buying the right soil for an outdoor cannabis grow
For first-time growers, we recommend avoiding commercial fertilizers like long-release granular fertilizers. These can be used, but you need to have a good understanding of how they work and what your plants need.
For most first-time gardeners, we recommend buying a quality potting soil that will provide your plants with enough nutrients to get them through most of their growth cycle without having to add many amendments. This pre-fertilized soil—often referred to as "super-soil"—that can grow cannabis plants from start to finish without any added nutrients if used correctly.
Some growers plant in containers on balconies or rooftops that are shielded from view, while some build heavy-gauge wire cages to keep thieves and animals at bay. Whatever you decide, think about how big you want your final plant to be—outdoor cannabis plants can grow to 10 feet tall or even more, depending on how much you let them go.
What size pot do I need?
Once you have an understanding of the climate in your area, you'll need to consider a few things before planting your weed.
If you don't have a suitable patch of earth to make a garden, containers can be placed on decks, patios, rooftops, and many other spots. If needed, you can move them around during the day to take advantage of the sun or to shield them from excessive heat or wind.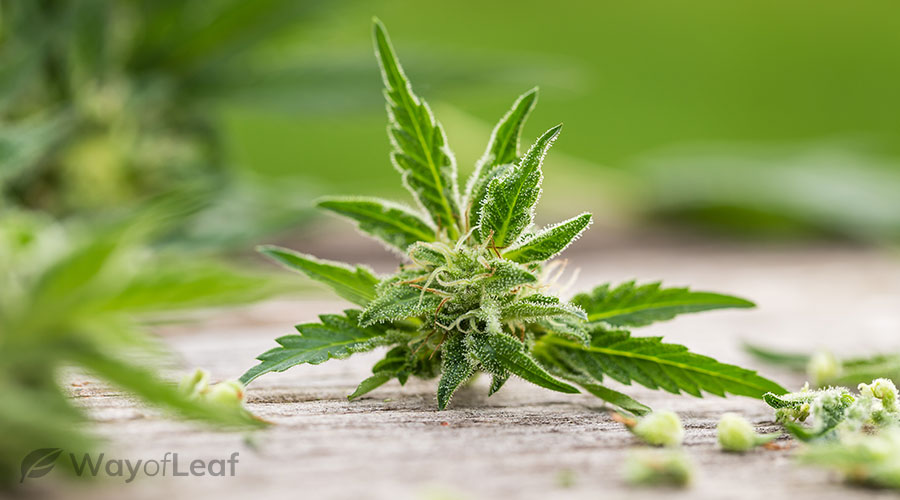 When harvesting outdoors, make sure you have the requisite tools. When it's time, bring sealable bags. We recommend carrying a holdall if you use Ziploc bags for added security. Cut the marijuana plants into lengths that make them easy to transport. In other words, make sure they fit in your bags!
Although it's possible to purchase high-quality weed from a dispensary, there are few things more thrilling than growing cannabis outdoors.
Don't just focus solely on bothersome insects. Larger animals such as rodents, dogs, cats, rabbits, deer, and raccoons can damage or eat your crop.
The best genes equal the best marijuana. Marijuana with good genetics not only smells and tastes fantastic but is also extremely potent.
Is There a Precise Time to Harvest?
Areas that are subject to high wind will need a wall or hedge to act as a windbreak. Then there is the small matter of privacy and security.
Climate is all-important when growing cannabis, with the primary concern being the amount of available sunlight. While this isn't a problem in sun-kissed California, not every American state has the same luxury. However, don't assume that glorious sunny weather is perfect for growing flowers.
It may also be worth investing in wire cages to keep animals at bay. As already mentioned, some plants often grow over six feet tall. However, some plants, when grown outdoors, can become so tall that they resemble mini-skyscrapers. These plants can sometimes be over twelve feet in height, so make sure you plan for this.
Growing Marijuana Outdoors: The Beginner's Guide
It is imperative that you keep your marijuana healthy because blooming plants have a natural resistance to specific pests. You can add ladybugs and lacewings, as these predators keep harmful pests at bay while doing no damage themselves.
It isn't easy to find the best location. Not only must it offer ideal growing conditions, but it must also be safe from discovery, even when planting legally. If you are adhering to the law, private property is best because you have full access and can control security. Otherwise, you have to risk public property, which increases the chances of discovery.