We recommend these organic fertilizers:
Having a constant breeze is good for your plants, and especially in hot climates. But if you live in an area with a lot of high winds, consider planting near a windbreak of some sort, like a wall, fence or large shrubbery.
While some plants thrive in their native soils, which are usually one of the compositions listed above, cannabis plants are best grown in soil that includes a combination of the three consistencies above—this mixture is known as loam.
For most first-time gardeners, we recommend buying a quality potting soil that will provide your plants with enough nutrients to get them through most of their growth cycle without having to add many amendments. This pre-fertilized soil—often referred to as "super-soil"—that can grow cannabis plants from start to finish without any added nutrients if used correctly.
Growing containers
In hot climates, sandy soil should be mulched to help with water retention and to keep roots from getting too hot.
There are also commercially available soil blends that already contain the proper mix of these types of ingredients.
Weed plants will need full, direct sun for at least 6 hours a day. You may have a backyard, but it might not be great to grow there if it doesn't get full sun every day.
Privacy and security
However, plants grown in pots, buckets, or barrels will likely be smaller than those planted in the ground because their root growth is restricted to the size of the container. In a broad sense, the size of the pot will determine the size of the plant, although it's possible to grow large plants in small containers if proper techniques are used.
If you're growing weed outdoors, it's great to find a community of cannabis growers in your area to see how others are growing in your specific climate. Local climates vary, so it can be helpful to see what strains thrive where you are, and also when other growers are popping seeds, harvesting, and more. You can also join online forums or Social media groups, but a great place to start is your local grow shop.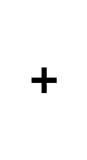 An easy and simple nutrient system for beginning cannabis soil growers is the Fox Farms Nutrient Trio for Soil.
​
Avoid Miracle-Gro! Do not use "Miracle-Gro" soil or any soil that has "extended-release" nutrients for growing cannabis. These types of soil will continue to release nitrogen to your plant roots for up to 6 months. This can cause deficiencies or burn your cannabis plants in the flowering/budding stage, reducing your overall yields. I have seen growers successively grow cannabis in Miracle-Gro, but many of them struggled with nutrient problems in the flowering stage.
How to water cannabis plants in soil
Outdoor Growing – most outdoor growers choose to grow with soil. In the wild, cannabis grows in soil, so growing outdoors in soil is most like a cannabis plant's natural environment. Many people find that when growing cannabis outdoors, soil is the simplest and most intuitive way to grow. Growing with composted "super soil" gives the grower the ability to grow outside without needing to add synthetic bottled nutrients or manage the pH of the soil.
Many of us have seen Miracle-Gro used around our homes, so we know that it works for 'regular houseplants'. Cannabis is just a tough weed, so Miracle-Gro nutrients should work great for it, too… right?
There are three different bottles that you will need to grow cannabis, "Grow Big," "Big Bloom," and "Tiger Bloom." They are often sold together. Simply follow the included nutrient schedule (here's a PDF, here's a JPG) from Fox Farms.