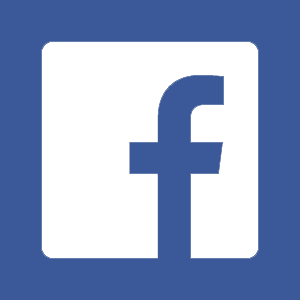 Date: September 15, 2021
Read time: 6 minutes
Can I grow cannabis at home?
Medical marijuana patients 18 years and older will be able to grow up to 3 mature and 3 immature plants at home starting October 1, 2021, with a cap of 12 total plants per household. All adults over age 21 will be able to grow under the same rules starting July 1, 2023. Plants must be grown indoors and must not be visible from the street. People who choose to grow their own plants must do so in their primary residence and where individuals under 21 can not access the plants.

Though the 12-hour interval is fairly universal, knowing exactly when to induce flowering is less clear. For the home grower, it usually comes down to space; the longer one waits to trigger the flowering cycle, the taller their plant will be. A good rule of thumb: cannabis will only continue to grow 30 to 50 percent once the light source is reduced. If the plant is growing in a closet, growers should trigger the flowering cycle, understanding that there must be more than two feet of space between the canopy of the plant throughout the entirety of its life.
Relative humidity: 30 to 45 percent. "If you live somewhere humid, you're probably going to want to buy a dehumidifier," said Lipton. "In Boulder, we sometimes have to add humidity." At home, that can be done with a reliable humidifier.
pH of Water: 6.3 to 6.7. "You'll need a meter that you can stick into your water and tell you the pH," Lipton said. "You want something between 6.3 to 6.7 pH for watering your plants. That sounds like pretty sophisticated stuff but it's really not. A lot of times your tap water will be 7.8. You can use what they call pH down. That's a crucial step."
To understand the flowering cycle, it's important to remember that cannabis is a plant. And, like most plants, it follows the seasons. To trigger flowering — which will take 55 to 60 days to complete — growers reduce the time plants spend exposed to the light source from 18 hours to 12. "You're basically telling your plant it's mid-September," Lipton said.
Trigger the flowering cycle.
Cannabis plants yield the highest-quality (and quantity) flowers after maturing. This usually takes about a month to happen. "I recommend planting in a five-gallon Home Depot bucket," Lipton said. "It's really important to have proper drainage, so you want to drill some holes in the bottom. The biggest mistake people make is that they overwater and suffocate the roots. Cannabis likes to be watered and dried out before it's watered again." During the vegetative cycle, the plant should be exposed to a minimum of 18 hours of light. Remember to open the closet door while the lights are on to prevent the space from heading north of 78 degrees Fahrenheit.
To harvest, many growers begin by removing the leaves of the cannabis plant with trim scissors, followed by the buds (using pruners). "We call this bucking," Lipton said. "Gloves are also extremely important for sanitation reasons as well as to keep your hands from becoming sticky with the resin from the plant."
For some people, cannabis cultivation is a hobby. Others a life-long passion. But it's unique in its vast demographic appeal. "Everyone I know grows," Lipton said. "There are people in their 20s doing it. I know people in their 60s. It's a fun thing for people. You don't have to be afraid anymore." Here are Lipton's tips on growing your first plant.
Find a healthy clone.
Temperature: 68 to 78 degrees Fahrenheit. "A tool you should always have is a little temperature gauge," Lipton said. "They call them hygrometers. They're cheap and tell you both the temperature and the humidity."
Light: 2,200k. "For a closet set up, I would recommend a 175-watt HPS light," Lipton said. "Some people try to use fluorescent lighting, but I wouldn't recommend that. You're just not going to get a very good outcome. Nowadays, HPS lights can just go right into your home outlet, and you'd just need a timer [to set the intervals]. Position the light directly overhead. They can be pretty powerful, so you're going to want it at least two feet from the top of the canopy [to prevent the plant from overheating]."