Imagine for a second that the marijuana community has a royal family. Sitting at the top of the hierarchy, you'd likely see King Louis XIII marijuana seeds. That's because this marijuana strain has the aroma and effects fit for a king or queen. King Louis XIII is a powerful indica strain that comes with a THC percentage in the high 20s. After sitting on a throne all day, it's no wonder royals turn to King Louis XIII to help ease their bodily pain.
King Louis XIII marijuana seeds are fit for any royal family! The rich aroma of spices and pine create a warm and soothing experience. This strong indica is often used to alleviate insomnia and combat physical pain.
The effects of King Louis XIII are mostly physical. This strain is ideal for relaxing, de-stressing, and soothing the body. Most users turn to King Louis XIII after a workout session or a tiring day at work. You don't need to be in physical pain to take advantage of this strain's effects. In fact, King Louis XIII also works to uplift a user's mood, stimulate their appetite, and refresh their mind.
Description
King Louis XIII is a popular choice in the medical community as it can help alleviate insomnia and other sleep-related issues. We mentioned earlier that this strain as a royal aroma. You can pick up notes of pine and rich spices from your marijuana plants. The nugs are typically sticky and covered in trichomes.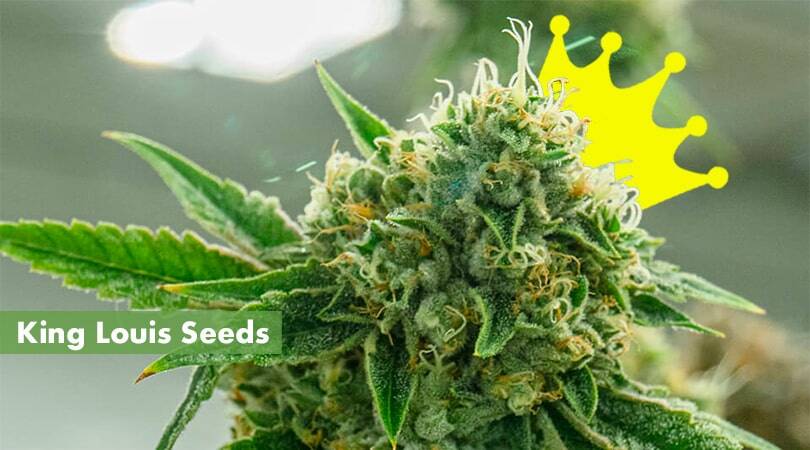 Grow Difficulty: Challenging
Harvest: 8-9 Weeks / 9+ Weeks
Yield: 500g/㎡ / Up to 450g/plant
Height: Up to 4-6 feet/ 6+ feet
(*Indoor / Outdoor)
Growing King Louis Seeds
Once released, cannabis enthusiasts were shook by the insane resin content, blistering effects, loud terpene profile, and heavy-duty yield. Furthermore, the release of King Louis notched another win for the OG Kush family.
Optimal Growing Conditions and Climate
Instead, growers that produce top-shelf King Louis weed grow indoors under optimal conditions. From CO2 to climate-controlled air conditioning, the King Louis strain deserves to be pampered from the get-go.