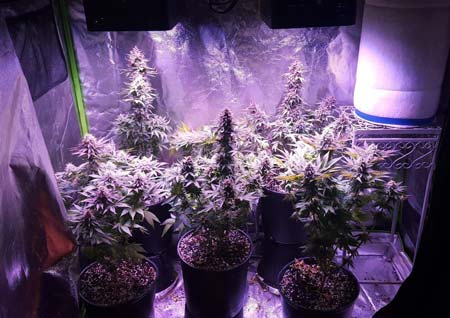 In our growing forum, many members have experimented with different grow lights for growing cannabis. Over the last few months, it has become apparent that one of the most popular brands for LED grow lights is an emerging company known as "ViparSpectra."
3 Main Types of LED Grow Lights
Actual Power Consumption: 95W
3.) COB Style
The most important thing to remember about choosing LED grow lights….
A lot of people believe that you need a 1000 watt artificial light to grow hemp indoors. The reality is, you can successfully grow medicinal herbs with far less wattage, saving you money on your electricity bill while growing healthier plants. So, how much wattage do you really need to grow indoors?
Do you need 1000W to grow indoors? Not with LED Habitats Grow Lights
You can use a PAR meter to determine your grow light's intensity in ?mol for light spectrum between 400-700 nanometers (nm) – in other words, for any light spectrum that's suitable for growing plants.
How much wattage do you need to grow indoors?
Those 400W are also giving you a fairly narrow grow light spectrum, so your plants end up not getting the amount of proper light they need.