Lemon Lava's high is a fast-hitting and deliver a bright and delightful experience. It influences both the mind and body. From the first tokes, users tend to feel happiness and euphoria. Its smooth effect triggers motivation and creativity along with making smokers peaceful and putting them into bliss. It is said to be good for morning and daytime use as helps to start the day and speed-up thinking and improve focus.
Lemon Lava hybrid strain is a balanced weed that was introduced into the market by pHinest Cannabis. This is an offspring of Lemon Heads and Lava Cake. The resulting product – Lemon Lava – has a quite high level of THC content that ranges from 19% to 20%, which is balanced by 1-2% of CBD.
Lemon Lava weed strain has a therapeutic effect and is often chosen to fight mood disorders, such as depression, fatigue, stress, and anxiety. Physical ailments can also be relieved by this cannabis strain. It works against different aches, pain, muscle spasms.
Strain Taste and Aroma
This marijuana offers a vivid flavor and scent that many users found enjoyable and delicious. This is a truly lemon weed with notes of herbs and mint. Lemon Lava offers a broad flavor profile that includes citrus, sage, and mint with grape aftertaste on the exhale. Its blend of sweet fruity, minty herbal, and sour citrus smoke will be pleasant for smokers of any level of experience.
Its seeds are difficult to find at online shops. Flowering time 69 to 83 days .
Main Effects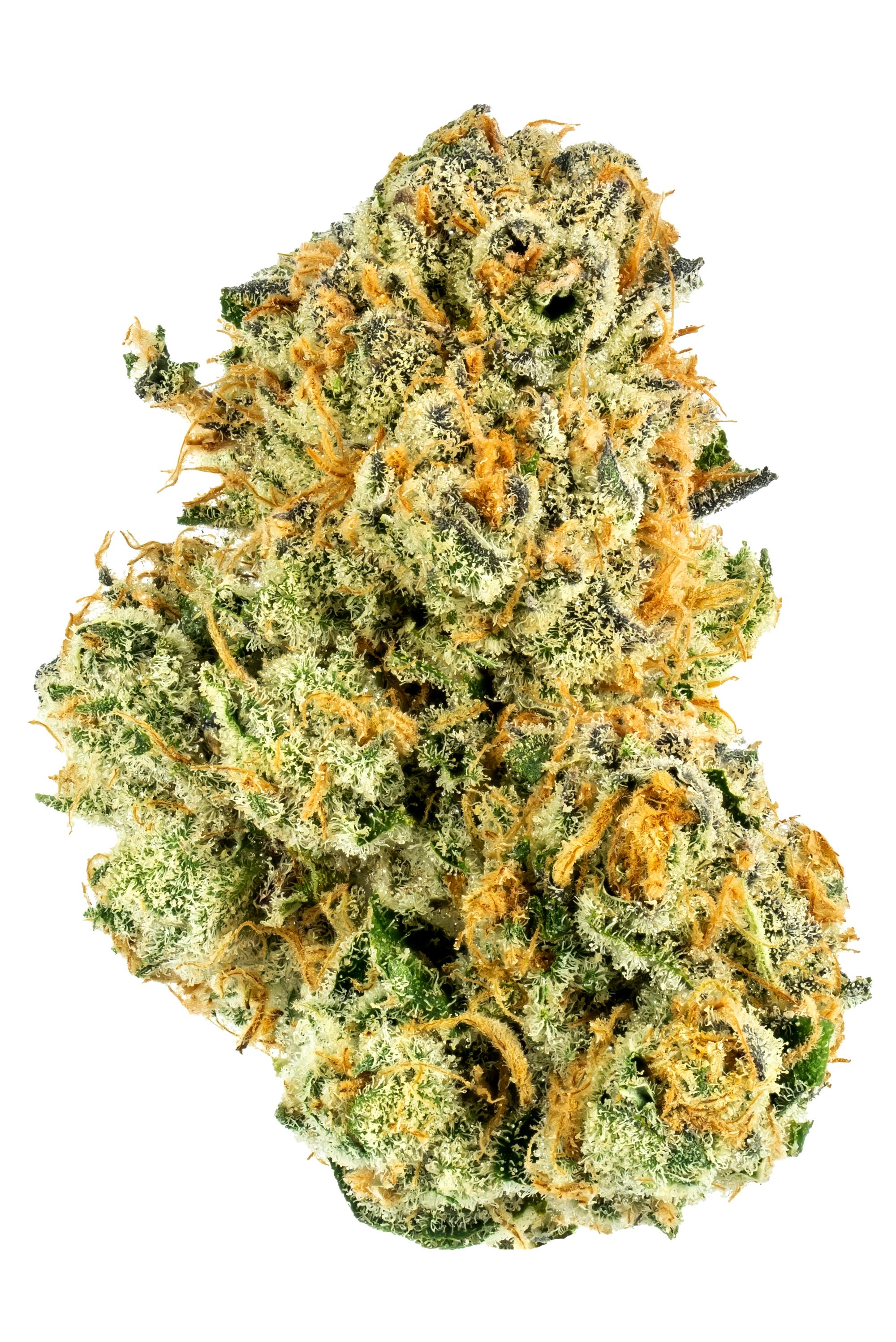 When properly cultivated and cured, Lemon Lava #2 has been known to produce large bright green, symmetrically shaped and dense buds typically covered in a thick frosting of resinous trichomes and light orange pistils. It's recommended you have a grinder handy when preparing a serving of Lemon Lava #2 as its resinous trichome glands make it difficult to break apart and crush by hand.
The hybrid cannabis strain dubbed, Lemon Lava #2 has been reviewed to be excellent for auditory stimulation, making it perfect for going out to enjoy a concert or listen to your favorite albums. Lemon Lava #2 is a phenotype of the cannabis strain Lemon Lava, whose lineage stems from crossing the hybrid strains Lemon Heads and Lava Cake. This strain is excellent for novice consumers seeking a calming and relaxing onset of effects without it being overwhelmingly sedative.
Some users have described the aroma and flavor of Lemon Lava #2 to be sweet, citrusy, and earthy with a light grape aftertaste. With great taste comes a great onset of effects that has been reviewed by consumers to be a mellow and relaxing body high. You can expect a mood-enhancing and uplifting experience when indulging on a bowl or two of Lemon Lava #2, but prepare to have some munchies handy because it's also been known to help stimulate appetite. Some users have reported a bit of cotton-mouth as well. Dominant terpenes found in Lemon Lava #2 are Beta-Myrcene, Linalool, and Beta-Caryophyllene, while THC content has been known to test at around 19%.
This legendary strain has now been surpassed by Karel. The overturned female who used this cross came from an elite Lava Cake clone, premium cannabis seeds donated to Karel's son by one of his longtime friends across the ocean. Lava Cake has gained popularity in recent years, especially for its vigor and fantastic terpene profile. The taste is on the gaseous side of the spectrum and the effect is very powerful, not for your average beginner. The more experienced smokers among us will certainly appreciate this heavy effect.
With the brand new cross of Friesland Indica (M33 for old school growers) with Lava Cake, a very tasty new hybrid was born that hits hard by getting stuck on the sofa.
Nowadays, the original Friesland Indica, a.k.a. M33, a.k.a Freezeland, has become immensely popular in North America. In Canada it immediately became a treasure among connoisseurs of cannabis seeds. It has been praised for its productivity, effect and excellent taste. Friesland Indica is very robust, able to cope well with the harsh outdoor climate in Canada. This has made it a reference strain for many Canadian commercial underground growers and can still be found in many Canadian grow rooms today.
Super Sativa Seed Club develops the best premium cannabis seeds with old school genetics. We want our growers to be proud of their cannabis plants. This does not mean that we do not appreciate the genetics of the new elite school and Lava Freeze is a good example of this philosophy.
Lava Freeze is an F3 and we have found 4 different phenotypes. Two with purple and two bright green tones. Look for the purple feno with a strong gaseous / fleeting taste, as this is Karel's favorite. We are proud to add this special strain to our premium cannabis seed list.
� Flowering period of 8 weeks
� 10% Sativa / 90% indica
� Medium / large plant