A medium-yielding plant, Tangerine Kush produces between 400 – 450 gr/m2 indoors, and although very indica-dominant genetically speaking, the budding sites appear as clusters of flowers whose internodal length becomes quite stretched during the flowering phase which takes 9 or 10 weeks to complete. It can be grown indoors as well as outdoors. The columnar structure of this marijuana strain really lends itself to Sea of Green (SoG) type grows. Its aroma combines oranges and lemons with a sweet, earthy, Kush quality.
Tangerine Kush is a 70% indica strain that was created by crossing an MK-Ultra with a Blueberry/New York City Diesel hybrid strain.
Tangerine Kush produces a very high-quality, sticky resin and is particularly recommended by Exotic Seed for butane extractions. It is medically useful and delivers a very relaxing feeling and one which it is better not to pursue activities that require some concentration.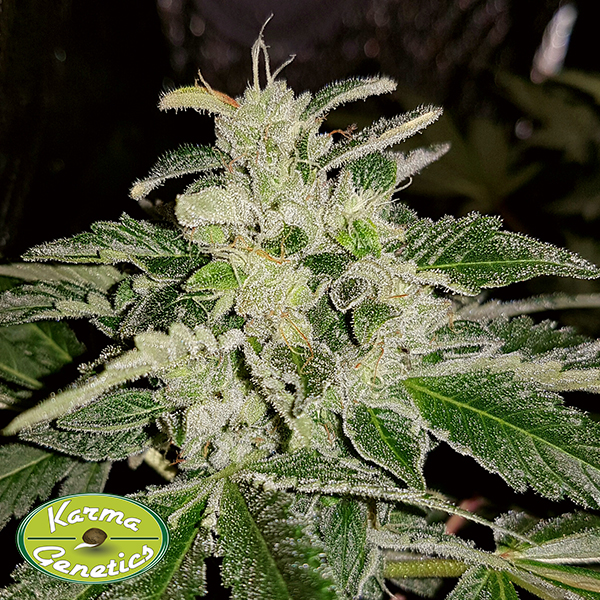 If you want to be notified when this product comes back into stock, please enter your email address below:
Please be aware that you will need to confirm your submission.
A verification email will be sent to you to confirm your email address.
If you have not recevied an email within a few minutes after your submission, please check your SPAM/Junk folders.