Do you know something more about SubCools Marionberry Kush? Please help to make this database better and upload/connect your information here!
Pictures speak louder than words! Upload your "Marionberry Kush" Photos here and help other growers to get a better impression of this variety.
You have experience with the medical qualities of Marionberry Kush? Sharing your information here maybe can help other people!
Upload your info about this strain here:
Marionberry Kush is a mostly indica variety from SubCool and can be cultivated indoors (where the plants will need a flowering time of ±60 days ) and outdoors . SubCools Marionberry Kush is a THC dominant variety and is/was never available as feminized seeds.
Here you can find all info about Marionberry Kush from SubCool's The Dank. If you are searching for information about Marionberry Kush from SubCool's The Dank, check out our Basic Infos, Shop-Finder and Price Comparison, Lineage / Genealogy or Hybrids / Crossbreeds for this cannabis variety here at this page and follow the links to get even more information. If you have any personal experiences with growing or consuming this cannabis variety, please use the upload links to add them to the database!
Pictures
Taste/Aroma: Phenotypes range from mango, passionfruit, to a raspberry lemonade and an earthy fruit smell. Very smooth, clear smoke with variations of berry after tastes to a musky kush sweetness.
High Type: Heavy high, yet with a clear head quality and a very mind numbing sensation. After smoking a few bowls it can have almost a psychedelic effect that is very beneficial in terms of releasing your thoughts and clearing your head space.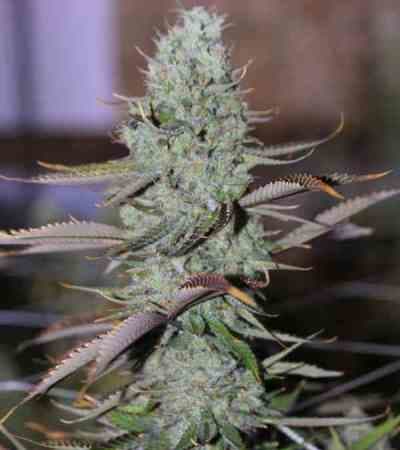 Marionberry Kush strain
Marionberry Kush Seed > TGA Subcool Seeds
Item currently not available. Please let me know when the product is available again:
Regular Marijuana Seeds | Hybrid | THC >20% | High yield
Characteristics