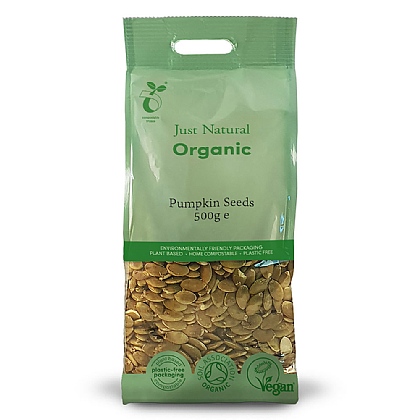 Brazil Pieces, A Source Of Selenium & B Vitamins 4.8/5 based on 38 customer reviews Smooth & Creamy Texture, 250 grams Crunchy, chunky, creamily smooth and bursting health supporting nutrients. Lunchbox, gym bag, office snack essentials! £5.25 Add to basket
Pecan Nuts, A Source Of B Vitamins, Vitamin E & Energy 4.9/5 based on 23 customer reviews A Delicious Rich Flavour, Perfect As A Snack, 250 grams Delicious, buttery rich, whole pecans are a great energy providing snack. This top quality product can be eaten as a snack or turned into delicious nut butter. These can be used to decorate cakes and pastries such as pecan pie. They also work well with maple syrupy and coffee flavors. £6.95 Add to basket
Original Manuka Multifloral Honey 4.8/5 based on 49 customer reviews 30+MG Grade Honey, 250g 30+MG grade, pure Manuka Honey, renowned for its antibacterial properties and distinct flavour. Free from insecticide or other agricultural sprays. From £8.99 View Product
Walnut Halves 0/5 based on 0 customer reviews 250g Rich in omega 3 fats, fibre, polyphenols and other essential nutrients, Walnut Halves are a kitchen cupboard staple. £4.95 Add to basket
Deluxe Mixed Nuts, Good Source Of Fibre, Protein & Healthy Fats 4.9/5 based on 119 customer reviews With Hazelnuts, Cashews, Almonds, Walnuts & Brazils, 500 grams A delicious mix of hazelnuts, cashews, almonds, brazils and walnuts from quality suppliers straight to you, no dust, no bits just great nuts. £8.75 Add to basket
Sunflower Seeds (44%), Golden Linseed (22%), Brown Linseed (22%), Pumpkin Seeds (11%).
Packed in a factory which also packs nuts, peanuts, sesame, cereal containing gluten and products containing sulphur dioxide/sulphites.
Ingredients:
Omega Seed Mix. Omega seed mix brings together some of the healthiest seeds in the world into a delicious and convenient snack food. With 17g of fibre in 100g of product, it is also an excellent high fibre addition to any breakfast, yogurt or salad.
While every care is taken to ensure that our product information is correct, food products and recipes are constantly being reformulated meaning that ingredients, allergens, dietary and nutritional content may change from time to time. Given this fact you should always read the product label and not rely solely on the information provided on web listings.
Allergy Advice For Omega Seed Mix: