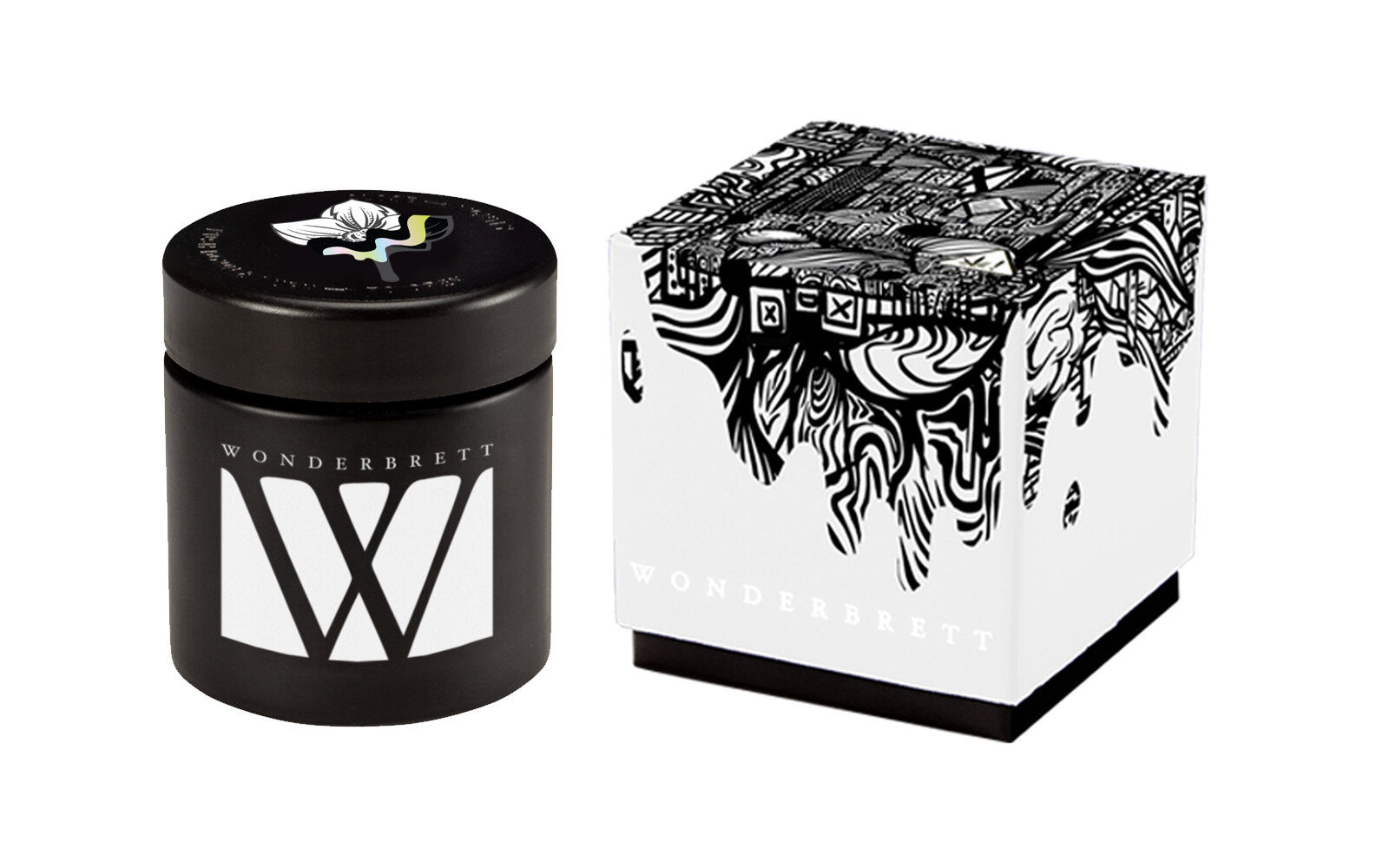 This indica dominant hybrid bursts with flavors and aromas of pungent papaya, sweet mango, ripe guava, earthy spice and a dank odor. With its direct genetic lineage to true Afghani indicas, the smooth smoke and rich flavors of Papaya are followed by a deeply focused euphoric high. The heavily resinous buds and beautiful multicolor hues make this unique flower a sight to see.
Grapes of Wrath
Leaning towards a sophisticated palate with loud pineapple flavor and gassy funk with hints of guava and sour grapes. Pineapple OG is a Sour Grape male crossed with a OG Kush female, although this pheno leans towards it's mother, OG Kush.
Lineage: Zkittlez x OG Kush (seeds by Dying Breed Seeds, pheno hunted by Wonderbrett)
Premium Genetics
Explore our world of social media:
Lineage: Candyland x OZ Kush
Terpenes: Terpinolene, Caryophyllene, Pinene, Ocimene
The true masterpiece of the Wonderbrett collection. Years of meticulous cultivation is showcased in our most unique and complex hybrid. Pink Picasso's exotic lineage is a cross between Candyland x OZ Kush. Geared towards a discerning palate with a rich bouquet of sweet cotton candy, champagne and cinnamon cookies.
Densely resinous flowers and high THC levels are the trademark of this powerhouse. Black Orchid's lineage is a unique cross between Gelato and OG Kush, providing delicate aromas of sweet citrus candy and fresh flowers, lightly accented by earthy pine and a hint of gas.
THIS IS A PRE-SALE… THESE WILL NOT SHIP OUT FOR A MINIMUM OF 14 DAYS FROM 12/11/20 PLEASE DO NOT ORDER THEM IF THIS IS GOING TO BE A PROBLEM!! We encourage all customers to follow the laws set forth by their Country, State / Province and local municipalities. Any Seeds sold will be considered sold FOR NOVELTY PURPOSES ONLY! We take no responsibility if they are used in any fashion that can be considered illicit or illegal. All sales are final.