Cannabis plants spring up like a literal weed. But growing weed optimally — in a way that allows it to express its best traits and produce trichome-rich flowers — demands care, attention to detail and a bit of trial-and-error. At the same time, there's no better way to develop a closer, more connected and more rewarding relationship with cannabis than growing some yourself. To get you started, here's our list of the five best soils for healthy weed.
Fox Farm's Happy Frog Potting Soil
Designed for indoor and outdoor cultivation, Happy Frog potting soil takes care of young cannabis plants' essential needs, from correct pH levels to balanced nutrients, including a vital combination of microbes and fungi from earthworm castings and forest humus.
Nature's Living Soil Organic Super Soil
Red's Premium is another all-in-one, ready-to-use soil blend. But what makes it one of the best soils for weed is its stand-out feature: biochar. Biochar is an amendment that excels at protecting and promoting the growth of bacteria, fungi and other microorganisms that are essential for root development and strengthening your plant's immune system.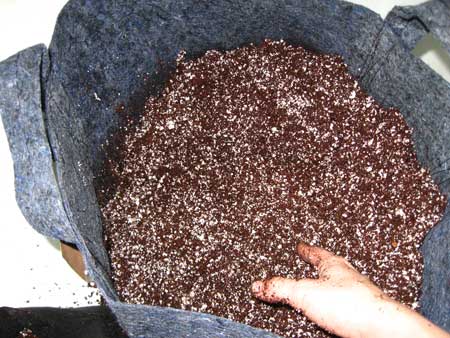 Example of happy marijuana plants in good soil!
If you get the soil part right, you have almost everything you need to get to harvest! With the correct texture, drainage and water retention, you've got a perfect base. Add good soil cannabis nutrients, especially in the budding phase, and you should get to harvest with great results!
Signs of Good Cannabis Soil
I think most growers agree a good cannabis soil should look dark and rich, with a loose texture that drains well and can hold water without getting muddy (you want wet soil, not dirt-batter!). But beyond that, what do you look for?
Example of "Good" Cannabis Soil Ingredients
Good Cannabis Soil
The plant is growing in organic, composted "super soil" which has enough amendments to last your entire grow, so the only thing you do is add water!