Sweet
Citrus
Earthy
Pine
Spicy/Herbal
Buy Purple Jack seeds online with Seedsbay. Here you will find detailed information on the Purple Jack cannabis seeds, from specifications and reviews to flavors and effects. We have listed every seedshop where you can buy Purple Jack seeds along their offers. Compare prices on Purple Jack seeds and get the best deal for yourself!
Read the Purple Jack seed specifications in the table below. The values may vary between the different seedbanks where you can buy Purple Jack seeds.
Purple Jack effects
Is it good to know what the flavor of Purple Jack is before you buy Purple Jack seeds online. It said Purple Jack tastes mostly like:
The taste of Purple Jack is as following: Sweet, Citrus, Earthy, Pine and Spicy/Herbal and is know for the focused, energetic, relaxed, euphoric and uplifted effects.Buy Purple Jack seeds online when we list a seedbank selling the seeds, we will keep you informed as soon as the Purple Jack seeds are available.
Purple Jack specifications
Read what other people has to say about Purple Jack seeds.
The Purple Jack strain is a hybrid strain both sativa as indica with a THC level of 25 percent. This strain has CBD levels which are pretty low. Purple Jack is geneticly corresponding with Jack Herer and Purple Kush and has a levels of 50% sativa and 50% sativa genes. Grow Purple Jack seeds and it will result into a stunning cannabis plant with a great yield. Growing Purple Jack seeds is fun and with the right info anyone can cultivate this cannabis plant, with a regular flowering time to be ready.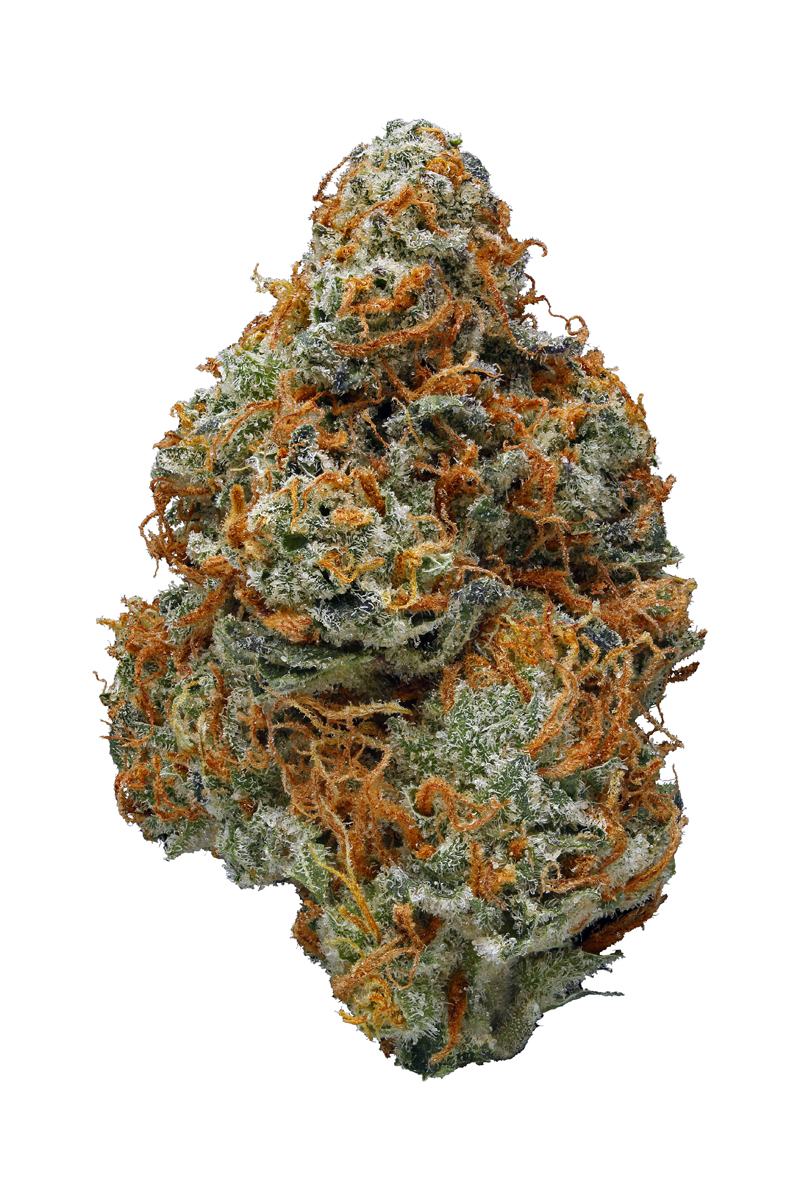 The fluffy, Purple Jack buds are made up of forest-green leaves, and confetti-like orange pistils, that appear in bunches. A white frost of crystal trichomes covers the buds, resembling a light snow. The Purple Jack aroma smells like pine and citrus fruits, with hints of berries. Combusting Purple Jack ignites the sour berry flavor with a spicy-kush aftertaste.
Purple Jack is the successful attempt to take the popular Sativa parent strain, Jack Herer, and add some purple indica characteristics to it. This was done by crossing it with Purple Kush. It resulted in a high-powered hybrid, whose THC levels tests up to 25%!
Purple Jack reportedly brings the user into a mellow euphoria, tying together a stream of mental energy with a restorative, full-body relaxation. Some users, seeking relief from chronic pain, fatigue, stress, and depression, say they benefit from Purple Jack. Reviewers also say they found success with this strain in reducing migraines and menstrual cramps. Many describe enjoying this versatile strain day or night, as the stimulation of the mind seemingly balances well with the relaxation of the nerves and skeletal muscles. As the psychoactive euphoria wanes, they say the heavy body buzz reportedly becomes more pronounced.
Purple Jack is a truly versatile hybrid, that fans say serves a purpose no matter what the clock says.