This new in-house favourite will have your mind doing a inter-orbital space walk from the comfort of your living room sofa!
– FREE for all orders over £25.00 GBP
Additional Information
– FREE if order value exceeds £250.00 GBP
UK DELIVERY
All orders despatched within 24 hours (if in stock).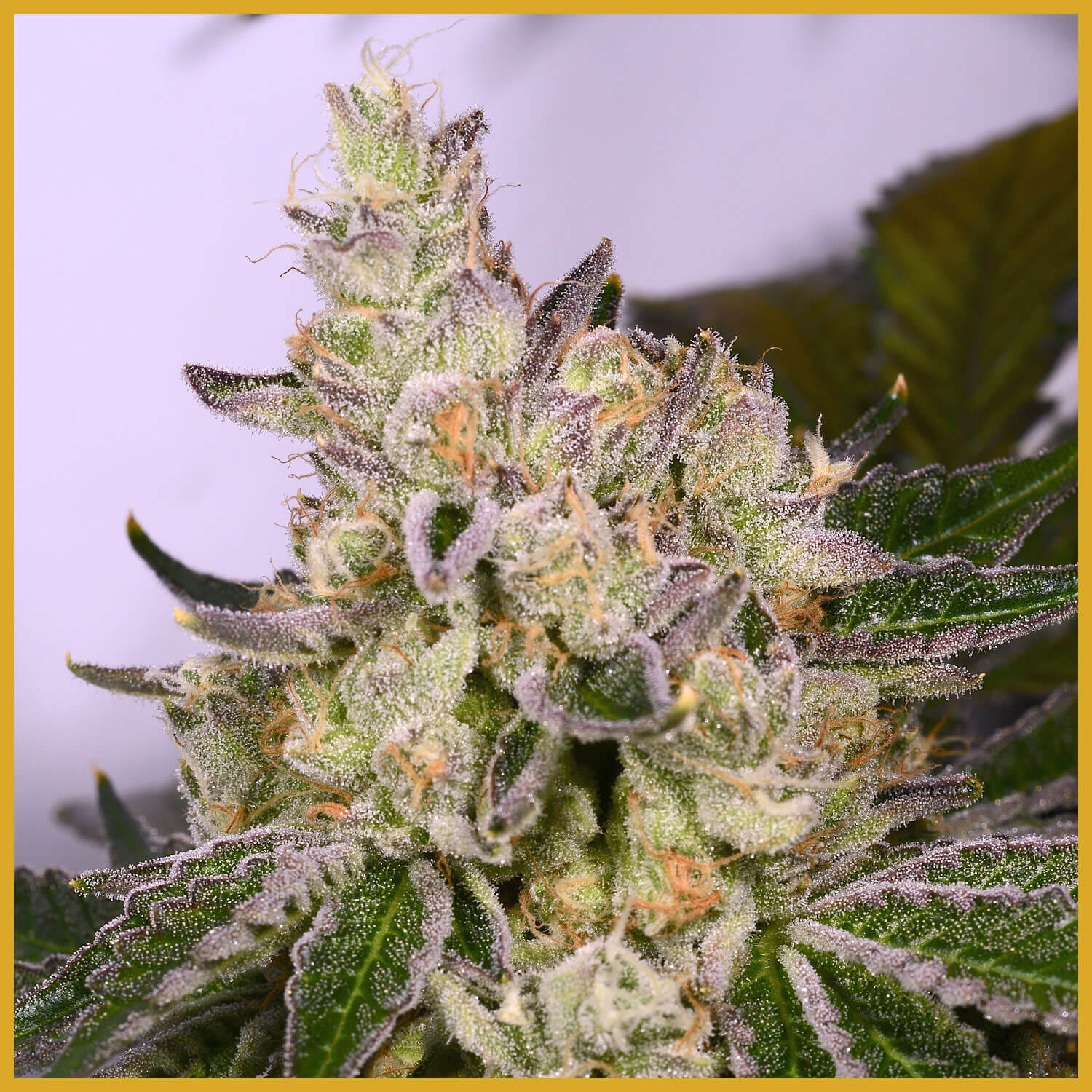 Archive Seeds has created Space Walker on the one hand, with a Headband x Do Si Dos mother, where it combines the OG Kush complex fuel aroma with the Do Si Dos resin production and its distinctive bag appeal. And on the other hand, to provide a funky and fruity touch, this mother was pollinated with Moonbow #75, a Zkittlez x Do Si Dos colourful selection rich in fruit and sweet aromas.
This hybrid produces tall plants with a remarkable stretch during the transition to the flowering stage, adapting well to different optimisation techniques such as SCROG and the apical pruning.
A super-powerful OG Kush with exotic aroma
Space Walker flowering stage last about 70 to 75 days, forming fleshy flowers, covered with white resin that easily acquire purple touches, giving it a very appetizing appearance. Due to its very strong smell during the flowering stage, it is advisable to use a carbon filter or other anti-odour system to control odour in indoor cannabis cultivation.
It has a complex terpenes profile, combining a fuel OG base enriched with floral, sweet and fruity notes, offering both flowers and concentrate, an intense and long-lasting flavour on the palate.