Below are all the topics covered in our growing guide. That is followed by a list of where it's legal to homegrow in the US and a quick overview of the growing process.
Growing weed indoors is more expensive because you'll need to spend money on equipment and utilities, but you can control every aspect of the grow environment and set up an indoor grow almost anywhere. Expect to grow some killer weed—indoor is known for its potency and quality.
Where is it legal to homegrow cannabis?
Before you get started growing, you'll need to see if you even can grow in your state. Below is a list of states in which it is legal to grow your own marijuana at home, both states with medical and adult-use legal status. If your state does not appear on this list, it is not legal to homegrow in your state .
Indoor vs. outdoor marijuana growing
Your homegrowing journey starts with the question: indoors or outdoors?

Both medical and recreational dispensaries now sell female cannabis clones, which retail for about $15. Alternatively, it's commonplace for home growers to gift clones to their friends. "When you get a clone, someone will likely give it to you in a four-inch pot. You're skipping that whole step of having to germinate seeds. You're already 10, 14 days ahead of the game and basically ready to plant."
Light: 2,200k. "For a closet set up, I would recommend a 175-watt HPS light," Lipton said. "Some people try to use fluorescent lighting, but I wouldn't recommend that. You're just not going to get a very good outcome. Nowadays, HPS lights can just go right into your home outlet, and you'd just need a timer [to set the intervals]. Position the light directly overhead. They can be pretty powerful, so you're going to want it at least two feet from the top of the canopy [to prevent the plant from overheating]."
pH of Water: 6.3 to 6.7. "You'll need a meter that you can stick into your water and tell you the pH," Lipton said. "You want something between 6.3 to 6.7 pH for watering your plants. That sounds like pretty sophisticated stuff but it's really not. A lot of times your tap water will be 7.8. You can use what they call pH down. That's a crucial step."
Plant and maintain the vegetative cycle until the plant is mature.
It's important to remember that cultivating even one cannabis plant for personal consumption is felony on the federal level and punishable by up to five years in prison. Meanwhile, four US states — Alaska, Colorado, Washington D.C. and Oregon — have passed local amendments, allowing citizens who are 21 years old and over to grow a limited number of plants without fear of persecution.
For some people, cannabis cultivation is a hobby. Others a life-long passion. But it's unique in its vast demographic appeal. "Everyone I know grows," Lipton said. "There are people in their 20s doing it. I know people in their 60s. It's a fun thing for people. You don't have to be afraid anymore." Here are Lipton's tips on growing your first plant.
Trigger the flowering cycle.
"Growing cannabis in tight spaces is not my usual recommendation," said Stephen Lipton, the cultivation manager at The Farm Recreational Marijuana Dispensary, an award-winning recreational facility in Boulder, Colorado, specializing in what it calls "craft cannabis." At any given time, Lipton oversees close to 15,000 plants across seven different facilities in Boulder County. "If you have a really tight space and it gets too hot or too humid, you're going to have big trouble."
To understand the flowering cycle, it's important to remember that cannabis is a plant. And, like most plants, it follows the seasons. To trigger flowering — which will take 55 to 60 days to complete — growers reduce the time plants spend exposed to the light source from 18 hours to 12. "You're basically telling your plant it's mid-September," Lipton said.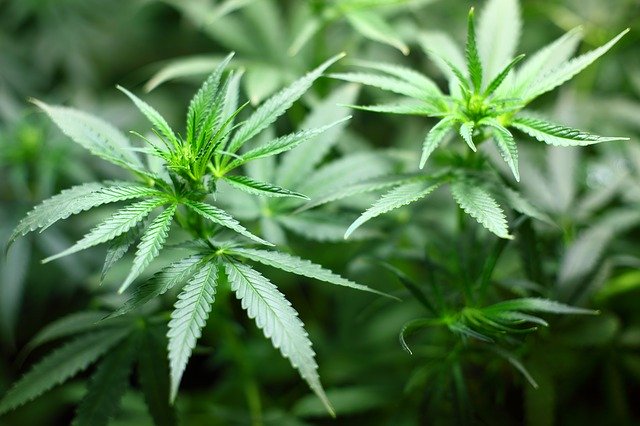 How to tell if your plant is a male or female
Cannabis growth is made up of a series of stages that plants undergo during their lifecycle. Each stage during the cannabis cultivation process requires its own unique demands, including different levels of light, water, and nutrients.
5. Flowering
It can take anywhere from 4 to 8 months to grow a cannabis plant, this varies based on where you're growing. If you have an indoor grow room, your plant has the ability to flower after only a few weeks!
Female: Two pistils (the pistil contains the reproductive parts of a flower) will be growing on the buds (flowers grow above these leaves, one cluster on each side).
1. Germinating Seeds
The quality of your plant depends on your knowledge of the cannabis growth stages and the lifecycle of your plants.