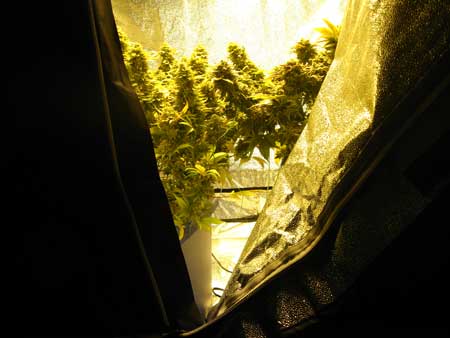 Luckily, this can be easily corrected with several products like carbon filters for in the grow room, or odor neutralizers for living spaces. Some growers use diffusers or candles to help cover up smells on an emergency basis. Additionally, you can try growing cannabis strains that are known for having a more neutral smell (like the ones listed below). The goal is to make sure that the smell stays within your grow space, and doesn't find its way into your living areas.
No matter how good you are at growing cannabis, if you get caught and end up in jail, you'll be in a place where your skills are useless and wasted. Even if growing cannabis is legal where you live, there are still thieves and nosy neighbors you don't want to learn about your garden.
Smell
Closing…?
First, the mantra: "No smell, no sell, no tell"
This is a lot of information, and it still only barely scratches the surface of what it takes to grow stealthily. Over time there will be more pitfalls to watch out for, but growing your own cannabis has actually gotten easier and safer over time.
48″ Tall x
24" Wide x
24" Deep
Image
A quality frame & construction which is easy to assemble
Dealzer Grandma's Secret Garden 3.0
Cash Crop 6.0 Plant LED
What to look for in a growing cabinet?
Always have the location of your grow tent in mind because you want to use all the openings accordingly, and not be blocked by walls or something else in the room.