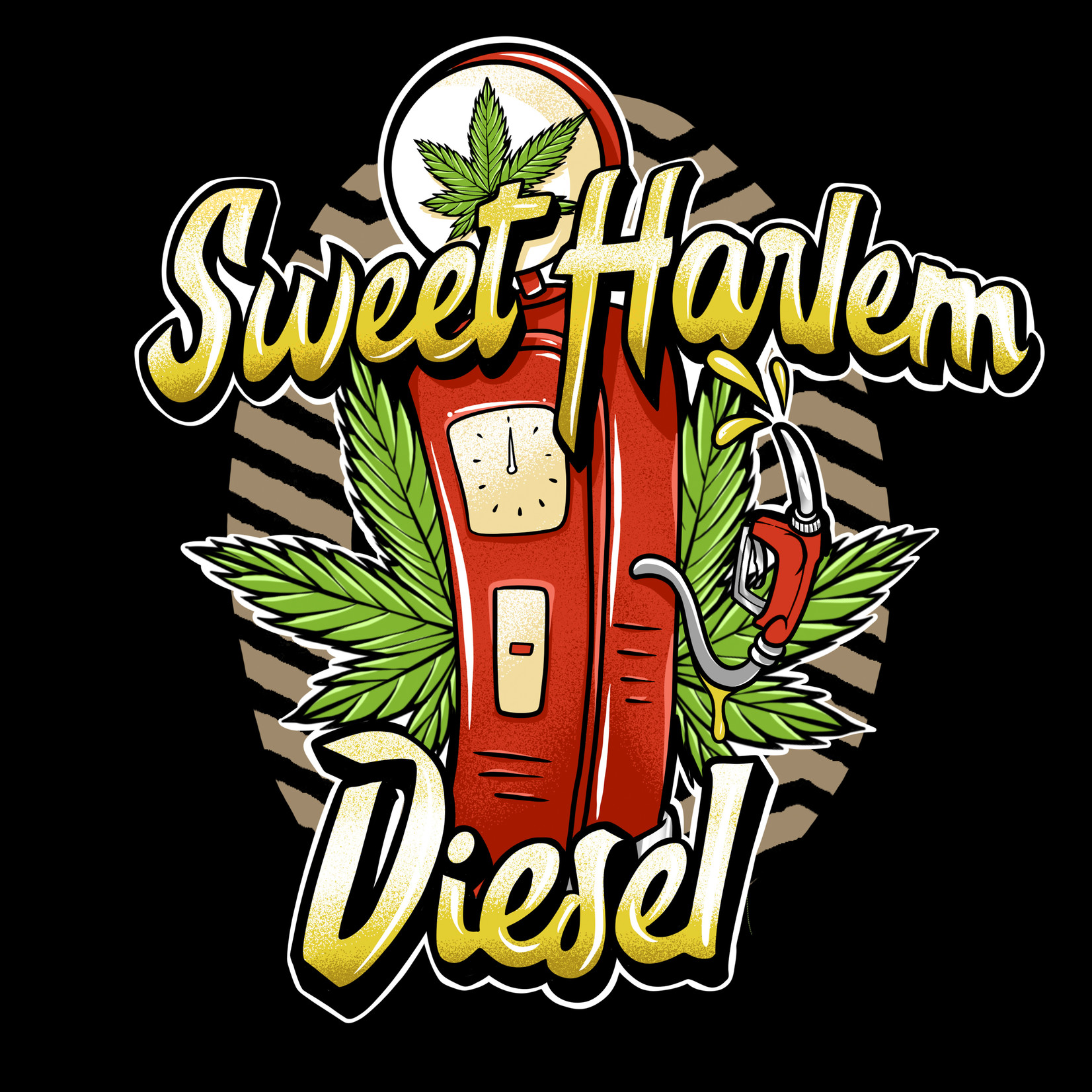 Sweet Harlem DIesel! Visit New york from the comfort of your couch. Buy your cannabis seeds today!
Flowering time and appearance of Sweet Harlem Diesel cannabis seeds:
Not the fastest sativa hybrid cannabis strain in our collection. With a 10 to 11 week indoor flowering period the Sweet Harlem Diesel takes a while to grow. She will produce just a few leaves and several big colas. The buds are sticky with amber crystals. It's an ideal plant to grow outdoors as she will grow into a 200-230cm outdoor cannabis plant. She will be ready to harvest in the end of October. She is very mold resistant. The pungent odor of the sweet Harlem diesel makes it a good idea to use some odor control.
Effect + THC + CBD of Sweet Harlem Diesel cannabis seeds:
The rating of this product is 0 out of 5
Sweet Harlem Diesel has a fruity citrus flavour highlighted by notes of diesel fuel. With medium levels of THC and low CBD its effect is said to be energetic and creative which will be of interest to e.g. musicians or those involved in active pursuits. These qualities balance the fact that yields are only average.
Sweet Harlem Diesel Regular is a 60% sativa marijuana strain that was created by fertilising a Sour Diesel with Sweet Afghani pollen. Outdoors this strain can only be grown in hot climates such as that of the extreme southern Mediterranean, southern USA, Australia and other regions on similar lines of latitude.
Indoors plants grow to be about 120 – 150 cm. tall with yields of 300 – 400 gr/m2 after 10 – 11 weeks of flowering. Outdoors plants reach a height of 200 – 230 cm. and yield 450 – 600 gr./plant. Harvest time is in either October or march depending in the hemisphere in which it is grown.