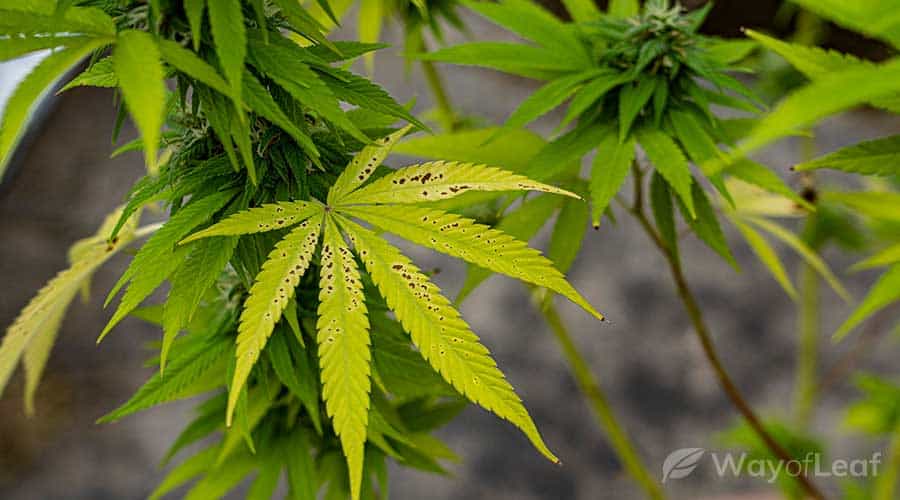 Pakistani Kush can grow both indoors and outdoors. Both indoor and outdoor growth result in striking purple plants with heavy buds and large leaves. However, there may be some color variations.
Pakistani Kush has a blend of tasty flavors. On the inhale, many can detect hints of sweet candy. The sugary taste is brimming with a mix of ripe summer berries. Many conclude that there is a touch of chocolate.
Users of the Pakistani Kush strain often describe this strain as a popular choice for relaxation. Those suffering from a variety of maladies, including depression, anxiety, or panic disorders, feel relief from their symptoms. This may occur due to a reduction in stress and tension.
THC Content – Highest Test
Pakistani Kush has some intense aromatic qualities. Its profile is diverse, and many of those who consume it report a variety of scents. What first strikes many, is a distinctive sweetness. Though it isn't cloying, it is hard to miss. There is an abundance of berry scents, mint, pine, wood, and earth.
This contrasts significantly with many other strains many may find on the market. Pakistani Kush isn't a hybrid. It isn't merely indica leaning or dominant, and this strain is all indica. Pakistani Kush is a particular favorite amongst growers due to its quick turn around and hardy nature.
Flavor
Consumers indicate that this strain can soothe and calm, allowing many worries and tensions to slip away. Some use this strain to alleviate a litany of physical complaints. Many of these complaints include back pain, migraines, muscle spasms.
Although some describe this strain's scent as somewhat pungent, most indicate that it is pleasant and not overwhelming.
Here are the available mothers to choose your seeds from, or you can collect them all! We have thoroughly tested each line, and they all have amazing plants. You will find a fair amount of structural variation in any of them (both tall and short phenotypes are possible), however, you'll notice they all have the same Swabi funk to them, a special woody nutty spice and also "landrace" sharp tones which are very unique and Sativa-like in nature! These plants can yield very well with large colas and are easy to grow indoors and out! Does well with or without topping! The intensity of the terpenes in some phenos can rival any award-winning modern hybrid, and you'll find serious winners in any of these 5 lines.
MMS grew these F1 seeds. With the original intention of making regular "F2" seeds, mother nature blessed us with a full pack of females! So the only choice was to make feminized seeds. There were some seriously incredible plants in here, so I reversed my two favorite plants, and pollinated 5 incredible mothers with the mixed pollen of both reversed phenotypes, in order to maintain the genetic diversity in the line! There are so many special expressions to be found. These plants are surprisingly stable and stress-resistant even in indoor cultivation, which is excellent for such a "wild" gene pool. I guarantee over 99% of American growers have never seen a strain like this! It's totally unrelated to any of the modern hybrids.
Flavor: Woody, spicy, sharp, solvent, unique Swabi funk. Combined with individual phenotypical expressions of additional cream, haze, body odor, mint, pine, and more!
Description
Swabi Pakistani is a totally unique and rare, unhybridized pure landrace/heirloom strain from the Swabi region of Pakistan. These seeds were gifted to me by Irrazin of Indian Landrace Exchange and are being released for the Breeders Without Borders project. Proceeds will be donated to building the Nanda Devi Cannabis Library that will be developed into a Museum in the Himalayas! This is a very special project with amazing intentions. The farmer who cultivated this pure variety for over 40 years was forced to stop cultivating due to legal issues and has gifted the seeds to Irrazin with the wishes that they are spread around the world so this valuable and unique strain will not become extinct forever. Irrazin has teamed up with Mass Medical Strains to make this project a reality, and together we will be able to share this beautiful unique gene pool with the world!
Join the waitlist to be emailed when this product becomes available
Effect: Racy, clear, uplifted, energized, hungry, excited, explorative, open, cheerful and laughter.
In veg, these plants have a very unique stem rub of curry and spices, perfectly reminiscent of the region of the world they descend from! There are two main phenotypes that could be called "Indica" or "Sativa" phenos in structure, or short and squat (like a typical hybrid you may grow) and then a taller lanky pheno with thinner branches.