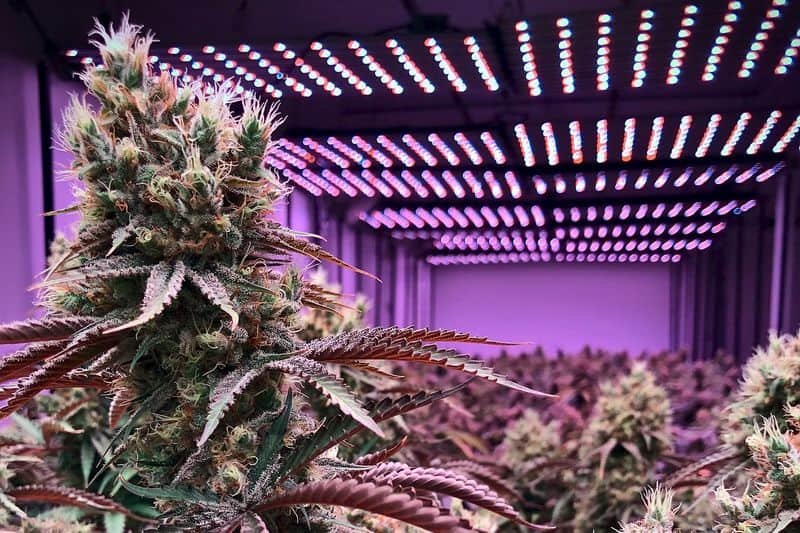 It does not include other useful tools that you don't need, but that could make your life easier. We do have a few other articles that cover some of those things though.
You can certainly make your own soil mix, but I feel it is not worth the trouble. Perhaps it is something to look into down the road, but for now, I'd just go with a pre-made soil mix.
And this means giving your plants the perfect conditions.
The truth: you could put a weed plant in your backyard and forget about it and it would grow just fine.
Book Or Course On Growing (Optional, But Available Free)
Once the plant has reached the desired size, keep it in that pot. Weed grows incredibly large, if you give it a large enough pot. For "normal" sized plants, you'll want to end up in a 3 or a 5 gallon pot. Smart pots should be at least 5 gallons and always twice as large as regular pots.
If you need to adjust pH, use pH-up and pH-down solutions. Follow the instruction on the bottles.
Cannabis is called weed for a reason.
Container And Medium
But you could go larger or smaller, depending on whether you prefer to grow many smaller plants or fewer (or even just one) larger one. The size of the plants determines how many plants you can fit in a X by X grow tent.
You may be thinking about using bag seed. As long as you are aware of the possible problems with that, it may be the right option for you. Read about using bag seed to grow weed. That article covers both the problems you may face and how to maximize your chance of success.
Good soil for cannabis relies on a healthy population of mycorrhizae and soil bacteria to facilitate the conversion of organic matter into nutrients that a plant can use. Alternately, you can use a regular soil mix and then supplement your plants with liquid nutrients.
Fluorescent light fixtures, particularly those using high-output T5 bulbs, are quite popular with small-scale cannabis growers because:
These are quickly becoming the standard. Roots in fabric pots grow to the outer edges and attempt to bypass the porous fabric wall but are cut back, allowing new growth to occur. This process, called "air pruning," results in a denser root composition which promotes healthy growth and development.
Finding the right soil for cannabis
While shopping for soil, you might be overwhelmed by the options available at your local garden store. The soil type is the basic structure of your soil. From there, look at nutrients, microorganisms, and other amendments that improve the soil. Your choices will be flooded with words like:
It can be tricky getting the right balance of temperature and humidity because they affect each other—turning up your dehumidifier will lower the humidity of your grow space, but it will also increase the temperature of the area. This in turn may require you to turn on an AC unit—everything's connected!
HID
Generally speaking, it takes anywhere from 10-32 weeks, or about 3-8 months, to smoke what you've grown. (It'll be quicker if you start with a clone or an autoflower seed.)
Getting the right climate for your plants can be a delicate balance involving multiple pieces of equipment and also lots of electricity. This is part of what makes growing weed indoors more expensive than growing outdoors.