If you're growing outdoors, all you need to do is let nature do its thing. When grown outdoors, cannabis will naturally start flowering on their own. This typically happens after June 21 st , when days begin to become shorter.
Whether you're planning on growing indoors or outdoors, knowing the best light schedule to follow will help maximize your yield in the end. If you're growing inside and height and space are not a big issue, letting your plants stay in the vegetative stage on an 18/6 or 24/0 light schedule for at least 60 days (8 weeks) is your best bet to grow the most bud.
Marijuana plants don't begin to flower until they begin to receive 12 hours of uninterrupted darkness. Until then, they'll continue to stay in the vegetative stage. You can essentially keep your plants in veg forever as long as they're receiving 13 hours or more of light each day.
Being able to manipulate a plant's light schedule makes it possible to achieve higher yields when it comes time to harvest. When plants are in the vegetative stage, the more light they receive the larger they will grow.
Light Cycle for Indoor Flowering Period
That being said, they also need plenty of light to reach their maximum potential. This is why some growers give their plants 24 hours of light each day. Stick with 18-24 hours of light during the vegetative stage and your plants will reach their maximum potential before it's time to manipulate the light schedule to make them flower.
This isn't to say your plant will stop growing and only produce flower at this point. On average, plants will double in height after the begin the flowering stage both indoors and out. When growing outdoors, however, it's extremely important plants aren't exposed to light during the 12 hours they're supposed to be in darkness. Even streetlights or floodlights can disrupt the flowering period. So, if you've got that neighbor who leaves on a floodlight all night that shines on your plants, you might want to see if they'd be willing to put it on a sensor.
Until plants have 12 hours of complete, uninterrupted darkness they will stay in the vegetative stage. They only begin to flower when they're exposed to 12 hours or more of darkness each day.
Light Cycle for Outdoor Flowering Period
Typically, the goal of growing weed is to have a large yield when it comes time to harvest. Whether you're growing indoor or outdoor herb, light is one of the essential aspects of your grow. The light your plants get throughout their entire life cycle will have a tremendous impact on how much they weed they produce.
Many growers will start their grow indoors under lights before moving their plants outside to grow naturally under the sun. Starting seeds or cutting clones in March or April and keeping them under 18-24 hours of light until they're moved outside in early May or June is common.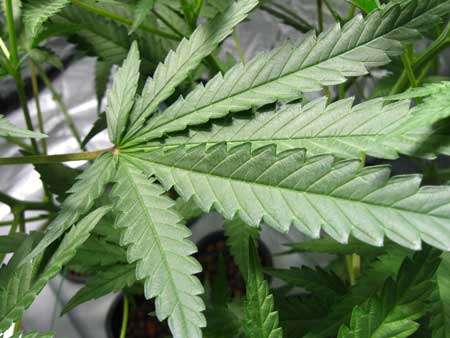 You'll get the best results if the start and end time for the light is exactly the same each day, which is why most growers end up getting a timer to flip their lights on and off, like an automatice light switch.
Photoperiod dependent strains vs. auto-flowering strains
Outdoor growers plant their seeds in Spring when the days are naturally longer. In the wild, cannabis seeds naturally germinate in the Spring.
The first stage, "Vegetative" begins when marijuana plants first sprout, at the beginning of their life.
Boy cannabis plants don't give you any usable amounts of THC, so most growers toss them on sight. These male plants can also impregnate (pollinate) your female plants, which causes your female plants to produce seeds and less buds.
But ANY 12 hour period will work, as long as you remain consistent.
When growing marijuana outdoors, a grower doesn't need to do anything to induce flowering because the sun will take care of things on its own. It's just important to make sure that there are no lights shining on your plants during their night period (which will disrupt their dark cyle).
If you're growing a cannabis plant grown from a random seed ("bagseed"), unless you somehow have an auto-flowering seed, you will need to understand about cannabis life stages and how they are affected by light periods.
Unfortunately, about 50% of all regular (unfeminized) cannabis seeds are male (though this varies from strain to strain, and from environment to environment). Fortunately for small growers, you can purchase feminized (all-female) seeds so you don't have to worry about male plants if you don't want to. Learn more about buying seeds.