Fox Farm's specialized line of soils for cannabis are some of the most widely acclaimed grow mediums available. If you're beginning your grow journey from the ground up, Happy Frog is an excellent soil to nurture seeds and seedlings.
Fox Farm's Happy Frog Potting Soil
But just as important as what's in this soil is what's not: less perlite, less pumice, and fewer amendments. This makes Formula 707 a highly customizable soil, allowing you to add your topsoil and liquid nutrients at various growth stages depending on your cannabis plants' needs.
Aurora Innovations Roots Organics Formula 707
Designed for indoor and outdoor cultivation, Happy Frog potting soil takes care of young cannabis plants' essential needs, from correct pH levels to balanced nutrients, including a vital combination of microbes and fungi from earthworm castings and forest humus.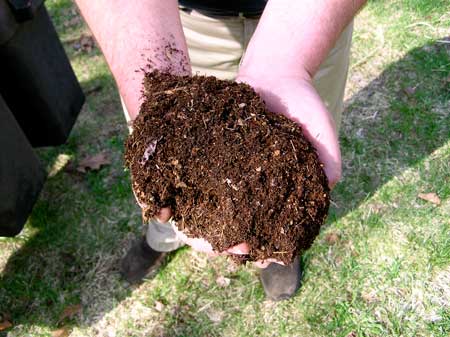 Worm Castings
The "micro-herd" in the soil delivers nutrients directly to your plants. As long as you're using decent water, you usually don't need to worry about pH or other things that can disrupt nutrient absorption in regular soil.
Example of "Good" Cannabis Soil Ingredients
Nugbuckets is a famous organic soil grower! Check out his plants!
If you get the soil part right, you have almost everything you need to get to harvest! With the correct texture, drainage and water retention, you've got a perfect base. Add good soil cannabis nutrients, especially in the budding phase, and you should get to harvest with great results!
Kind "Super" Soil (Living Soil)
When cannabis growers talk about "super" soil, they're usually referring to soil that has been amended with slow-releasing organic nutrient sources, and then composted for several months (learn more about super soil).