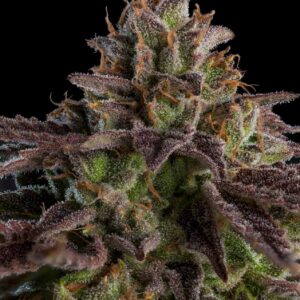 ⭐️⭐️⭐️⭐️⭐️Excellent excellent excellent fast shipping very discreet they give you freebies to try and that's why I will love coffeeshopseeds.com I have given my friends this website and they too will only shop with them (USA) Jeff – TRUSTPILOT
⭐️⭐️⭐️⭐️⭐️so far so good. Honestly, no complaints about this company. If something goes wrong and they can rectify it, they will. I would recommend this company to anyone that would ask and have cbd4me – TRUSTPILOT
⭐️⭐️⭐️⭐️⭐️Awesome very Discreet Both order's come fast I'm very happy with your service, thanks bill Bill – TRUSTPILOT
⭐️⭐️⭐️⭐️⭐️Top quality genetics Great and fast services Amazing people Best of the best, real deal.. Thx 4 that, we appreciate you guys.. Nuno – TRUSTPILOT
⭐️⭐️⭐️⭐️⭐️ Always great genetics and good prices plus super fast shipping. Danny – TRUSTPILOT
⭐️⭐️⭐️⭐️⭐️Coffeeshopseeds is the best discreet seeds bank I was shock I got my seeds in original breeder package and it came very fast. Gino – TRUSTPILOT
⭐️⭐️⭐️⭐️⭐️I have used coffee shop seeds 4 times now and they have given me great advice and great seeds, I love also getting free seeds thanks so much William – TRUSTPILOT
Bright and potent, Zkittlez feminized marijuana seeds are easy enough for beginner growers to cultivate successfully. Plant indoors or out, after 50-60 days of flowering you're likely to end up with roughly 500 grams per plant.
Like a delicious fruit-flavored candy, Zkittlez is the delightful adult version of that childhood favorite. Enjoy a sweet, chill ghih that helps relieve stress, pain, and anxiety, and can help people undergoing chemo boost their appetite. This strain is pretty easy to grow, too!
Fat, chunky colas erupt in brilliant shades of light green and overwhelming aromas of tropical fruit. Though Zkittlez marijuana seeds favor their indica heritage, patients will enjoy a focused and alert high that lets you feel happy while you relax and unwind – great for relieving stress, anxiety, and pain, as well as boosting your appetite, which could help patients undergoing chemo or struggling with eating disorders.
If the candy-coated flavor of Zkittlez marijuana doesn't get you, the sweet, euphoric high might. At 17% THC, this potent and uplifting cannabis strain is uplifting and relaxing at the same time, an award-winning combination that was recognized at both the 2016 Emerald Cup and 2015 Cannabis Cup.
Description
Zkittlez marijuana seeds will having you seeing and tasting the rainbow – order now!